Springfield, Mo. - The weekend before the start of the 85th Ozark Empire Fair saw Springfield area hospitals hit a grim COVID-19 milestone with 27 patients losing their battle from the illness.
In fact, Southwest Missouri is already one of the main epicenters of the COVID-19 surge gripping much of rural America this summer. The Springfield region is being hit especially hard by the fast-spreading Delta variant, as well as the fact that so few people in the area are fully vaccinated.
Greene County, Missouri - where the Ozark Empire Fair will be held from July 29th - August 7th - is only around 35% fully vaccinated. Even worse, many of the surrounding counties have vaccination rates hovering in the teens. Furthermore, both of the city's main healthcare providers - CoxHealth and Mercy - are struggling to treat a record number of new COVID-19 patients.
Since the the Ozark Empire Fair will bring in tens of thousands of visitors from surrounding counties with such low vaccination rates amid an ongoing surge in new COVID-19 cases, many local residents, city officials, and health leaders fear that the fair will become a COVID-19 super-spreader event for Springfield and the greater Southwest Missouri region - completely overwhelming the area's healthcare systems.
Earlier in the month, the City of Springfield decided to cancel the Birthplace of Route 66 Festival due to the surge in new COVID cases and the region's low vaccination rates. Cora Scott, Director of Public Information and Civic Engagement for the city, said in a statement on July 12th, "we feel it is just not safe to bring tens of thousands of people from all over the world to this community for any reason."
However, the City of Springfield has no say as to whether the Ozark Empire Fair should be cancelled.
Despite the fact that the fair's organizers say that they will follow CDC guidelines, including mask requirements, Bill Blevins, a retired Springfield 911 supervisor, told the Daily Beast that he believes many fair attendees will simply remove their mask once they get past the entrance.
Blevins said, "here, it's kind of like New York was. It's everywhere. Anybody down here not vaccinated will get it. There are going to be some cases coming out of that fair. I guarantee it."
Local health officials are also concerned about large crowds at events like the fair being highly susceptible to COVID-19 infections. Katie Towns, acting Springfield-Greene County Health Director, said in a press briefing on July 20th:
We've all been in this for a year and a half and I think that we all know the rules of the game at this point, and so the virus preys on people who are unvaccinated and who are in close contact with one another. I think the fear is that disease is bad right now and our department is overwhelmed, the hospitals are overwhelmed. We're concerned that there will be more disease to come and especially with things that bring people close together that the virus will definitely be transmitted in situations like that.
Some Springfield residents have already decided not to attend the fair this year due to the surge in new COVID cases and the region's low vaccination rates.
Amy Tignor told CNN that despite being fully vaccinated, "nothing could drag her there this year." Tignor went on to say, "as you're sitting in a crowd, six out of the 10 people around you probably haven't been vaccinated, and that just seems like a risk that I'm not willing to take."
CNN also spoke with Nick Palmer, another local resident who said that he's worried about how the Ozark Empire Fair could impact the area's hospitals and the availability of beds for non-COVID patients.
Blevins also told the Daily Beast that he thinks the fair's attendance might be a little less than expected since the Loverboy concert had to be cancelled.
However, given the fact that the region's heathcare proviers are already stretched thin, there's a very real chance that the Ozark Empire Fair could push them over the edge - resulting in a full-blown health crisis in Southwest Missouri.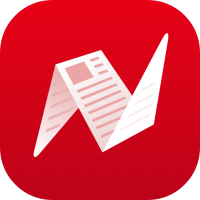 This is original content from NewsBreak's Creator Program. Join today to publish and share your own content.