Kansas City, Missouri - Residents living near Penn Valley Park are upset with the city about a new homeless camp in the park.
City officials have long been trying to come up with a solution to the growing number of homeless encampents around Westport. In recent months, many residents and visitors in Westport have grown frustrated by the increasing number of homeless camps in the area.
On July 18, 2021, the Public Works Department moved Camp 6ixx from the median at Westport to Penn Valley Park.
The move occured after a 90-day program to house homeless residents in area hotels expired on July 15th without being renewed by the city. So far, there are around 20 tents setup in the park - but many of those who live in the neighborhood worry that number could grow.
Penn Valley Park is home to the iconic Scout statue that overlooks downtown Kansas City. Now, the park's walkway to the statue is lined with tents and trash. Furthermore, there are no sanitation facilities nor any water available near that area - so local residents have been wondering why the city thought it would be a good idea to relocate homeless to the park.
Many neighborhood residents are upset at the city for not discussing plans to bus homeless to the park next to a residentual building. The Parks Department said that it never authorized the move. Furthermore, Roosevelt Lyons, Interim Parks and Recreation Department Director told Fox4 KC that the city is violating its own ordinances.
Lyons went on to say that, "ordinances prohibit anyone from camping in Kansas City parks, or being in them past a Midnight curfew. I think there was some misinformation or miscommunication where those individuals could go so they got the impression they could camp out at Penn Valley Park which was not authorized by Parks Department."
Kansas City's Governance and Finance Committiee is currently discussing a $1.7 million proposal that would add more beds to local homeless shelters. In the meantime, Lyons said that his department would give the homeless residents some time to find resources and an alternative location before they start to clean up the area.
However, many neighborhood residents worry that the homeless crisis will only get worse at Penn Valley Park before the city can come up with a viable solution to fix the problem.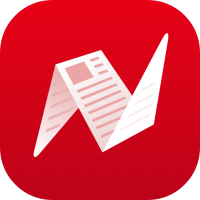 This is original content from NewsBreak's Creator Program. Join today to publish and share your own content.