Kansas City, Kansas - At a school board meeting on July 20, 2021, the Kansas City, Kansas Public School District voted to require all students and staff - except those with specific health conditions - to wear a mask when they return to school for the 2021-2022 school year.
While masks will also be mandatory on school buses, they will not be required for outdoor activities.
In-person learning will be available for early childhood through 12th Grade.
Sharifa Jackson reporting for FOX4 KC shared this message from the school board meeting on Twitter, "Updated Heath and Safety plan for KCK Schools. Masks required for all students, staff, parents & visitors in buildings and buses. Teachers will only teach in-person. Parents can opt for virtual learning, but only a select amount of slots. No masks for outdoor athletics."
The school districts masking requirements are actually in direct contrast to the latest guidance issued by the Centers for Disease Control regarding in-person learning for the 2021-2022 school year. Last month, the CDC said that vaccinated students and teachers don't need to wear masks when they are inside school buildings.
However, earlier this week the American Academy of Pediatrics released a statement that said everyone should wear masks in schools - regardless of their vaccination status. Also, a group of 100 Kansas City-area doctors recently signed their names to an open letter to metro school districts asking them to require masks for in-person learning during the upcoming school year.
Furthermore, rising COVID cases across the Kansas City area has the district concerned as well.
Stephen Linkous, Chief of Staff for KCKPS, told Fox4 KC, "In Wyandotte County, less than 35% of our residents are vaccinated so safety of our students and staff is number one, so getting the masks on, they are not always the most comfortable thing, they are going to keep us safe."
For those students and families who are not comfortable with in-person learning, the distrcit still plans to offer virtual learning options as well.
While the Kansas City, Missouri Public School District plans to continue requiring masks in its schools, most of the surrounding school districts have decided to make wearing masks optional - or strongly recommend that masks be worn but stop short of issuing a full mask mandate.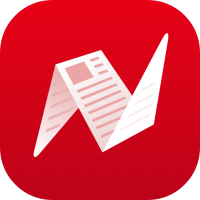 This is original content from NewsBreak's Creator Program. Join today to publish and share your own content.