The Birthplace of Route 66 Festival, Loverboy concert, and Springfield's National Night Out have been cancelled.
Springfield, Missouri - The dramatic rise in COVID-19 infections - driven largely by the highly contatious Delta variant and the area's low vaccination rates - have health officials, city leaders, and event committies deeply concerned for the health and safety of the community.
At least three major events in Springfield that were set to take place this summer have already been cancelled due to fears that they could become 'super-spreader' events - potentially making the COVID-19 crisis even worse in Southwest Missouri.
Birthplace of Route 66 Festival
Earlier in the spring, it was announced that the popular Route 66 festival held in downtown would be returning this year on the weekend of August 13 - 14. However, after COVID-19 cases started surging in July, the City of Springfield made the decision to cancel the festival for the second year in a row.
According to a press release isssued by the city, event planners were expecting around 75,000 visitors to the festival - topping the 65,000 visitors who attended in 2019.
Cora Scott, festival steering committee member and director of Public Information & Civic Engagement for the City of Springfield said:
Obviously, we are very disappointed. After having to cancel the 2020 festival, we were so looking forward to 2021. With our region's low vaccination rate against COVID-19, the resulting surge of infections are overwhelming our hospitals and making our community sick. We feel it is just not safe to bring tens of thousands of people from all over the world to this community for any reason.
Instead of a car show, the festival committee has decided to host a socially-distanced vaccination clinic in the event space that weekend.
Loverboy Concert
The popular 80s rock band Loverboy was scheduled to headline the main concert at this year's Ozark Empire Fair on July 29. However, the Canadian band has cancelled their performance due to COVID-19 travel restrictions in Canada, as well as the recent surge in new cases around Springfield.
The Ozark Empire Fair released a press release announcing the cancellation - and said that Loverboy would be replaced by regional bands.
National Night Out
The Community Partnership of the Ozarks announced via Twitter that Springfield's National Night Out - scheduled for Augst 3rd - has been cancelled due to COVID-19 concerns from the event's planning committee.
Springfield Police Department Chief Paul Williams responded on Twitter by saying, "The opportunity to donate @OzarksBlood or get your Covid vaccination @SGCHD while attending or cheer for @SGFPolice vs @SGF_Fire in softball that evening are also cancelled."
Williams told KOLR that he is "dissappointed" about the event being cancelled.
As new COVID-19 cases continue to surge in Springfield and the surrounding area - overwhelming regional healthcare providers - the likelihood that more events will be cancelled this summer is very real.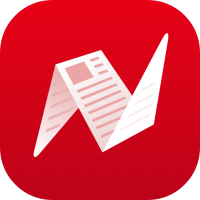 This is original content from NewsBreak's Creator Program. Join today to publish and share your own content.