Developer wants to build apartments on part of the Deer Creek Golf Course.
Overland Park, Kansas - Many long-time homeowners in the upscale Deer Creek neighborhood are feeling anxious about plans to turn part of a popular nearby golf course into a three-building apartment complex.
The Johnson County developer behind the proposed project is EPC Real Estate.
Most of these unhappy homeowners learned about the proposed development after receiving a postcard from the Overland Park Planning Office earlier in the week according to Fox 4. One homeowner told the station that her worst fears came true when she saw the postcard - since there have long been rumors of a development in the area.
The Deer Creek Neighborhood - which is located near 133rd and Metcalf Avenue - is home to around 225 single-family homes. Since the developer plans to build 225 apartment units, many homeowners worry that the population in their neighorhood could double.
Homeowners in the upscale neighorhood do not want to see that kind of change. Instead, they want to keep their homes and neighorhood the way that they are.
According to plans released by EPC Real Estate, slight modifications will be made to the golf course. They will use the clubhouse, as well as portions of the first and tenth holes on the golf course for the apartment complex. EPC wants to construct two three-story apartment buildings and one four-story apartment building.
Homeowners fear that the multi-story buildings will not only ruin the aesthetics of their neighorhood, but could potentially hurt their property values as well. Furthermore, those residents who paid more for lots next to the golf course are especially upset at Overland Park for allowing the proposed development to move forward.
Several Deer Creek residents complained to Fox 4 that the city is being overdeloped with apartment complexes and that they don't want more right in their backyard. However, demand for new apartments in the city is high - fueled largely by the red-hot housing market. Earlier in the week, the Overland Park Planning commission approved a proposal to convert a La Quinta Inn & Suites into a multi-family apartment complex.
Many Deer Creek homeowners believe that preserving the golf course and sprucing up the club house could help stabilize their property values.
There will be a public meeting held on August 9, 2021 in which homeowners can speak with EPC Real Estate in person about the planned development.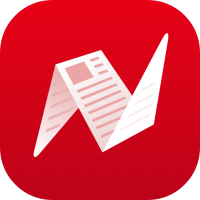 This is original content from NewsBreak's Creator Program. Join today to publish and share your own content.