A fun and nostalgic 'drive' down memory lane.
Pleasant Hill, Missouri - On the third Friday evening of the month between May and October, classic car enthusiasts from across the Kansas City area gather in downtown Pleasant Hill for cruise nights.
Classic car owners typically show up and start parking their hot rods, vintage automobiles, and antique pickup trucks along the streets around Gazebo Park around 5 P.M. - and stay until everyone starts going home (which is usally after it gets dark). The event is free for both participants and spectators.
In addition to browsing dozens of classic rides and rods, visitors can also enjoy live music in the park, good food from vendors and local restaurants, and shopping at the many flea markets in the Pleasant Hill Historic District. Plus, you can meet a lot of other nice people to visit with.
A Classic Car Lover's Dream
When the weather is good (dry), Pleasant Hill Cruise Nights can attract several dozen classic car owners who love showing off their vintage rides and cool hot rods. For example, it's common to see Mustangs, Thunderbirds, Bel Airs, Corvettes, Chevelles, Chargers, El Caminos, Camaros, Station Wagons, VW Beetles, Roadsters, Packards, Hudsons, antique farm trucks, a souped-up Model T or two, and many other antique cars parked along the streets in the Pleasant Hill Historic District.
Even better, these proud classic car owners are more than happy to tell you about their hot rods and cool rides. In fact, they will probably insist on showing them off to you! It's a great way to meet other classic car enthusiasts, as well as learn about vintage automobiles. You might even get lucky and find a nice owner who lets you sit in their classic ride and crank the engine.
Furthermore, downtown Pleasant Hill is the perfect setting to enjoy vintage cars and hot rods. As cruise night starts to wrap up, visitors get to enjoy a big parade of antique cars and trucks drive as they drive away.
Enjoy Good Food and Live Music
As if seeing your favorite cool rides and hot rods wasn't enough, there is always a band playing at Gazebo Park throughout the evening. The bands typically play a lot of classic rock and some oldies music from the muscle car era. Many visitors bring lawn chairs to visit and enjoy the music together.
Also, there is no reason to leave cruise nights hungry. Since they tend to attract so many visitors, there is almost always one or more food trucks parked around downtown serving up burgers, hot dogs, and other tasty treats. If you prefer a restaurant, the Wyoming Street Wine Stop and Big Creek Cafe are just a quick walk down the street from Gazebo Park. Sometimes a local organization will be selling food as well.
Explore the Pleasant Hill Historic District
Pleasant Hill was founded as a railroad town on the Missouri Pacific Railroad back in 1865 according to Wikipedia. The district - which centers around the old Missouri Pacific Railroad Depot built in 1953 - contains dozens of historic buildings that were constructed between 1865 and 1959.
Today, many of these old buildings have been turned into flea markets full of interesting antiques and vintage items. There are also murals painted on the side of buildings, as well as historic plaques throughout downtown.
According to the Pleasant Hill Cruise Night's Facebook page, there are three remaining cruise nights left in 2021:
August 20th
September 17th
October 15th
There will be no cruise night in July due to the date coinciding with the Cass County Fair.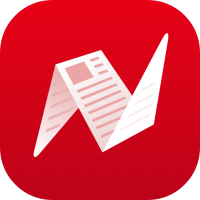 This is original content from NewsBreak's Creator Program. Join today to publish and share your own content.