Governor Abbott Issues Executive Order that prohibits COVID-19 vaccine mandates by any entity in Texas. Is this government overreach?
Austin, TX
Texas Governor Greg Abbott on Monday, October 11, 2021, issued Executive Order No. GA-40 relating to prohibiting vaccine mandates, subject to legislative action.
Abbott stated; "I issued an Executive Order prohibiting vaccine mandates by ANY entity in Texas. I also added the issue to the Special Session agenda. The COVID-19 vaccine is safe, effective, & our best defense against the virus, but should always remain voluntary & never forced."
Abbott's order states that the new rules apply to any individual "who objects to such vaccination for any reason of personal conscience, based on a religious belief, or for medical reasons, including prior recovery from COVID-19."
The order allows for a maximum fine of $1,000 for failure to comply with the new rule.
Abbott's latest Executive order appears to again pander to his base by starkly contrasting guidance coming out of Washington, D.C. and the directives that are being issues by President Joe Biden.
President Biden last month directed the Occupational Safety and Health Administration (OSHA) to write a rule requiring employers with at least 100 workers to force employees to get vaccinated or produce weekly test results showing they are virus-free. The White House plan is part of a push to curb the impact of the highly contagious COVID-19 delta variant.
Reactions to Texas Governor Greg Abbott's latest Executive Order.
Abbott's latest order was received with swift responses from critics on Twitter, with some questioning government overreach, stating:
How is this not government overreach? How is limiting what choice an business, or other entity can choose to require not "Big Government" flexing its overreaching ability? How about you just say "entity's controlled by the governor's office will not be doing this" -@GingerTG
"So this is your "my body, my choice" decision for a safe, effect vaccine but if a woman wants to make a decision about her body you pass a law prohibiting it? The hypocrisy is amazing." - @pchurchy30
"I hereby mandate that all mandates are mandated to be against my mandate against mandates. It is so mandated because I have a mandate from the people of Texas to issue mandates against mandates." -@YatesWilburn
State Sen. José Menéndez (D-San Antonio) issued the following statement after Abbott's announcement:
"It is reckless for Gov. Abbott to interfere with the liberty of business owners and school leaders to run their organizations in the way they feel is the safest and in the best interest of their associates and the people they serve. As someone who had a tough fight with COVID-19, I don't want anyone else to suffer or die because of people not being vaccinated. Too many have already suffered and died needlessly. The way to get through this pandemic is through evidence-based methods, such as vaccinations."
Governor Abbott's new order if anything complicates the practices of private businesses that have already begun implementing vaccine mandates per Federal direction coming from the Biden Administration.
Whether Governor Abbott's Executive Order remains in place, or can be enforced, remains to be seen. The Texas legislature would still need to vote on the issue during the third legislative special session, which is currently ongoing and scheduled to end on October 19, 2021.
You can read Governor Abbott's full Executive Order here.
What do you think, Texas?
Do you think Governor Abbott's Executive Order prohibiting COVID-19 vaccine mandates by any entity in Texas is right? Or is this government overreach?
Let us hear your comments and feedback below.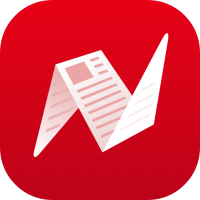 This is original content from NewsBreak's Creator Program. Join today to publish and share your own content.