Looking for something fun to do in El Paso with the family this weekend? The Chalk The Block Arts Festival is back this year, after being cancelled last year due to the COVID-19 pandemic.
This weekend, The City of El Paso along with the Museums & Cultural Affairs Department are bringing the event back with in person attendance.
Who's ready to Chalk The Block?
The City announced; "Join us Saturday, October 9 and Sunday, October 10 for the annual Chalk the Block Public Arts Festival. Enjoy chalk art competitions, live performances, local art, food vendors and much more!"
My family and I have been attending CTB (Chalk the Block) for years, were so glad that we can once again enjoy the quirky fun, art installations, live music, and culture that El Paso has to offer.
According to chalktheblock.com, "Chalk the Block (CTB) was not always the big monster that it is now. In 2008, it started as a one-day sidewalk chalk art competition with about twelve artists that took place at Arts Festival Plaza next to the El Paso Museum of Art. Organizers from the City of El Paso- Museums & Cultural Affairs Department and the El Paso Community Foundation quickly realized after the overwhelming support that the event needed to expand in order to enhance the experience.
Their website goes on to state; "Since its inception, CTB has quickly become one of El Paso's premiere events and the largest FREE three-day public arts festival in the Southwest region, drawing more than 40,000 people annually. In 2019, CTB is celebrating 12 years of reimagining downtown El Paso through the power of art while providing an "out of this world" experience for its attendees.
Each year, about 200 local, national and international artists from all disciplines participate at CTB, creating a fun, quirky and diverse environment for people of all ages to enjoy. The event features: Temporary interactive art installations, live dance and theatrical performances, a sidewalk chalk art competition, live bands, art and food vendors, access to various activities and exhibits at both the El Paso Museum of Art and Museum of History and more!"
This year among the many activities happening at the local arts festival there will be a sidewalk art competition, that features student artists, emerging artists, and showcase artists.
There will be featured art installations by artists;
- Sofia Enriquez — Estoy Aqui
- Chico Macmurtrie — Border Crossers
- Odd — Lab
This year's CTB Mural Walk has been curated by The Rubin Center for The Visual Arts, and includes featured artists;
- Kill Joy
- Gabriel Marquez
- Paola Martinez
One of our family favorite things about Chalk The Block is the live music! The San Jacinto Plaza MainStage will feature an "all-local" musical line up this year, which includes performances by; Liz Tina, Amalia, Villains Kiss, Coco Butter, Stan Z, Kikimora, The 1-800, Lavell Jones, and Rodriga Rockmore. For specific dates and show times, please visit the chalktheblock.com website here.
It's supposed to be another beautiful weekend weather wise in El Paso. Having so many days of sunshine can almost make you forget that there are such things as seasons. It's almost November, the air is cooler in the mornings and evenings. It should be a perfect weekend to get out and enjoy the festivities at this year's, Chalk The Block Arts Festival.
Will you be attending CTB 2021?
Let us hear your favorite thing about Chalk The Block, and your feedback and comments below.
See you there, El Paso!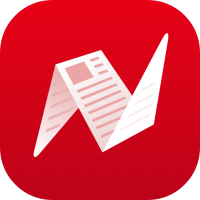 This is original content from NewsBreak's Creator Program. Join today to publish and share your own content.