September 29, 2021.
Today is National Coffee Day, and in a couple of days from now on October 1, it will be International Coffee Day as well as Pumpkin Spice Day, mmmm. I hope you weren't planning on giving up caffeine anytime soon!
With all the hype around roasted beans, it's enough to make you want to run out and grab a cup right now. But who's got the freebies in El Paso for National Coffee Day?
Starbucks Coffee Day special: Free coffee for 50th anniversary
Starbucks is celebrating its 50th anniversary Wednesday with a rare freebie. The coffee giant is inviting customers to bring in a clean, empty, reusable cup, up to 20 ounces, to participating locations Wednesday to receive a free cup of Pike Place Roast brewed coffee.
Dunkin' Coffee Day: Free coffee with purchase
To get Dunkin's National Coffee Day deal, you have to be a member of the chain's free loyalty program. DD Perks members will get a free medium hot or iced coffee with any purchase Wednesday.
This offer also is for new members of the loyalty program, who can get their first perk after signing up on the Dunkin' app or at DDPerks.com.
Krispy Kreme free coffee and donut for Coffee Day
Krispy Kreme rewards members get a free brewed coffee and donut of their choice Wednesday, no purchase necessary. Non-rewards members also can get a treat — a free brewed coffee with no required purchase.
Also, through Dec. 31, get a free glazed donut for showing a valid COVID-19 vaccination card.
Where can you get the best coffee in El Paso, TX for National Coffee Day?
There's too many to choose from local businesses and franchise chains like Starbucks, Dunkin' Donuts, or Corner Bakery. Either way, I want to hear from you, El Paso. Who has the best coffee in El Paso, and why?
Word of mouth is usually the best indicator of where to go to get the best coffee in town, and if you'd rather go with a local coffee shop rather than one of the big chains, here is a list of ten of the most talked about coffee shops in El Paso:
1. District Coffee - 222 Texas Ave Suite F, El Paso, TX 79901
2. The Hive Java Lounge - 1505 George Dieter Dr #115, El Paso, TX 79936
3. Salt + Honey Bakery Cafe - 801 N Piedras St #6, El Paso, TX 79903
4. Bldg 6 Coffee Roasters - 11385 James Watt Dr Ste B-6, El Paso, TX 79936
5. 2Ten Coffee Roasters - 3007 Montana Ave, El Paso, TX 79903
6. Café Con Leche - 2430 Wyoming Ave, El Paso, TX 79901
7. The Coffee Emporium - 5817 N Mesa St, El Paso, TX 79912
8. Coffee Box - 401 N Mesa St, El Paso, TX 79901
9. Caffe Fioretti - 3429 Montana Ave, El Paso, TX 79903
10. Joe Vinny & Bronsons Bohemian Cafe - 824 N Piedras St, El Paso, TX 79930
Which one is your favorite?
No matter your preference, black or extra cream, hot or iced, a good cup of coffee is often the first thing that we consume in the day.
What better way to start the day than reaching for a cup of freshly made coffee? Hot or Iced, black or latte, java lovers around El Paso have options as well as strong opinions on who has the best coffee in the city.
The National Coffee Association and The Specialty Coffee Association of America conduct annual surveys regarding coffee consumption each year. According to their research; "Americans consume 400 million cups of coffee per day, making the United States the leading consumer of coffee in the world. On average, 250 Cups of espresso and coffee drinks are sold per day at almost any espresso drive-thru business with a great, visible location."
A Brief History of Coffee
According to the National Coffee Association, "Coffee grown worldwide can trace its heritage back centuries to the ancient coffee forests on the Ethiopian plateau. There, legend says, the goat herder Kaldi first discovered the potential of these beloved beans. The story goes that Kaldi discovered coffee after he noticed that after eating the berries from a certain tree, his goats became so energetic that they did not want to sleep at night. Kaldi reported his findings to the abbot of the local monastery, who made a drink with the berries and found that it kept him alert through the long hours of evening prayer. The abbot shared his discovery with the other monks at the monastery, and knowledge of the energizing berries began to spread. As word moved east and coffee reached the Arabian Peninsula, it began a journey which would bring these beans across the globe."
Here in America, it wasn't until the late1800's that coffee began to be mass-produced by The Pioneer Steam Coffee and Spice Mills (better known today as — Folgers Coffee.) In 1966, America was graced with its first major coffee chain — Peet's Coffee, which started in Berkeley, California. Today, much like the craft beer industry, coffee is making a resurgence to its roots and local coffee houses can be as unique as the community they serve.
Have you tried any of the coffee shops mentioned above? Which one is your favorite? Did I leave your favorite off the list?
Let me know in the comments below.
I'd love to hear your feedback, and get your thoughts about who has the best coffee in El Paso?
Stay caffeinated, El Paso!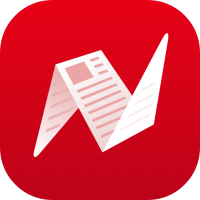 This is original content from NewsBreak's Creator Program. Join today to publish and share your own content.