National Voter Registration Day, Texas.
It's time to make sure that your voter registration is up-to-date. Former congressman from El Paso Beto O'Rourke has been advocating for voter rights and building support against what he labels as "racial gerrymandering" in Texas. O'Rourke is no stranger to the spotlight, having narrowly lost a Texas Senate race in an attempt to unseat Ted Cruz in 2018, and then going on to campaign as a presidential candidate against a field of fellow democrats with the votes ultimately going to President Biden.
Is Beto O'Rourke's support in Texas enough to turn Texas blue in 2022? Make sure your voter registration is up-to-date.
Despite the high-profile losses on O'Rourke's record, his popularity, and support in Texas among Democrats, remains strong. That's most likely due to O'Rourke's constant work to remain a key advocate of Democrat supported policies in Texas and in a highly visible way, leveraging social media as well as national news and media outlets that want to know….
Will Beto O'Rourke run for Governor of Texas in 2022 against current Governor Greg Abbott?
Known simply as Beto, especially in Texas, or at least in his hometown of El Paso, he's been compared to Barack Obama and Abraham Lincoln (sorry, not sorry Trumpers)
Beto has been a vocal critic of current Governor Greg Abbott on every hot topic issue in Texas from gun laws, and abortion, to voting rights. Today, on National Voter Registration Day, Beto's message is rallying support against:
"Politicians choosing their voters instead of the other way around. Texas' latest example of "racial gerrymandering" that is completely antithetical to our democracy & constitution. We must fight this in the courts & Congress must establish independent redistricting commissions."
Beto is working to get more Texas voters registered, and ready for next year's election.
Happy National Voter Registration Day, Texas! Make sure your voter registration is up-to-date: http://iwillvote.com If it's not, learn how to register to vote here: http://votetexas.gov/register/ And then sign up to register voters in your community:
What is Beto O'Rourke's chance of winning a run for Governor in Texas?
Will Texas politics be decided on the issues, or is it a popularity contest? It may not only be current Governor Greg Abbott that Beto would be running against next November. Oscar winning actor, and notable Texas resident, Matthew McConaughey has been rumored to be mulling a run for Governor as well.
In a recent poll from the Dallas Morning News and the University of Texas at Tyler, a still undecided McConaughey polled better against Gov. Greg Abbott than O'Rourke. 44% of respondents said they would vote for McConaughey over Greg Abbott, who received 35% of the votes in the poll. In the same poll by comparison, Beto O'Rourke would receive 37% of votes while Abbott would retain 42%.
Well, "alright, alright, alright."
Texas votes for Governor on November 8, 2022.
National Voter Registration Day is our reminder to make sure that we are prepared to make our voices heard no matter the candidate, or policies that we support.
As stated on nationalvoterregistrationday.org — "Getting registered to vote is just the FIRST step in getting #VoteReady! Making a plan to vote, knowing what's on the ballot or providing time off for your employees, so they can vote is all part of what comes next to ensure everyone has their voice heard at the ballot box."
What do you think, Texas?
Who will run against Greg Abbott for the Texas Governor's seat?
Let me hear your comments and feedback below.
Get registered to vote, Texas!
Follow me to see more articles like this.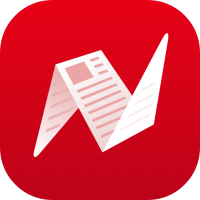 ...
This is original content from NewsBreak's Creator Program. Join today to publish and share your own content.