What are some of your favorite things that remind you of fall in El Paso?
From cooler nights to La Union Maze, and The Haunted House of Terror, it's definitely Fall in El Paso.
The changing of the seasons is subtle in El Paso. Having so many days of sunshine can almost make you forget that there are such things as seasons. It's almost October, the air is cooler in the mornings and evenings. The long summer days for picnics, and swimming are gone, now replaced with comfortable evening walks enjoying the sunset as our desert home gradually begins to cool down. All the winter holidays are ahead of us as we make plans to close out the last three months of 2021.
What are some of your favorite things that remind you of fall in El Paso?
From pumpkin spice lattes returning to Starbucks, La Union Corn Maze, The KLAQ Haunted House, or just the cooler weather and getting the sweaters out of storage, there are so many things that remind me of fall in El Paso.
La Union Maze
This past weekend on September 25, La Union Maze re-opened for the 2021 season. The popular family-friendly spot will be open Fridays, Saturdays, and Sundays through November 7th.
Details can be found on their website: "The best in the borderland!
We have missed y'all, and we can't wait to see everyone this Fall! We are open through November 7th every Friday 5-10pm, Saturday 11am-10pm, and Sunday 12-6pm. Tickets can be purchased online or at the gate. All activities are included with the entrance fee, with the exception of the Pony Rides (+$5) and the Haunted Pallet Maze (+$10). Pumpkins are not included, but are available for purchase. Thank you for visiting and happy Fall, y'all!"
The Haunted House of Terror
I'll be honest, I haven't visited this one since I was in my early twenties, but hey, at least I can say I did it. It's a self-proclaimed "Halloween must do" in El Paso, and has been for years. According to their website; "Only the bravest dare to enter The Haunted Houses of Terror.
The Haunted Houses of Terror brings thrilling new horror experiences to the El Paso, TX area each year. The Halloween season is a celebration of all things macabre, many of which you'll find at our attractions. Curious about what it feels like to get buried alive? Want to see if you have what it takes to make it through a haunted forest? If so, you've come to the right place."
The creators of The Haunted Houses of Terror state that they've "worked with creators of Universal Studios and Hollywood haunted houses to design heart-racing attractions inspired by the scariest Halloween movies. Call 915-302-6867 today to learn more about this year's unique experiences."
Cooler weather in El Paso
There are plenty of other things that can remind us of fall in El Paso besides the corn maze, and the haunted house. The cooler temperatures that we begin to enjoy during these final three months of the year offer a refreshing change to the brutal summer heat. You can take advantage of everything El Paso has to offer, from hiking many of the local walking, hiking, or biking trails, to strolling a farmer's market on the weekend. Even though the temperatures are beginning to cool down, that doesn't mean it's cold in El Paso. In fact, El Paso fall and winter still offers plenty of sunshine to enjoy outdoor activities, the cooler air just makes it that much more enjoyable.
What are some of your favorite things that remind you of fall in El Paso?
Let us know about your favorite thing to do in the fall, or winter in El Paso.
Leave a comment below.
Happy fall, y'all!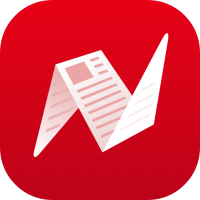 This is original content from NewsBreak's Creator Program. Join today to publish and share your own content.