As the number of COVID-19 cases in El Paso remain steady, The City of El Paso has begun its campaign to remind citizens about the importance of another virus that should not be ignored, the Flu.
In El Paso, TX;
The El Paso Fire Department is providing:
- Free Flu Shots for individuals 65 years and older at the following locations:
—Eastside Senior Rec Center — 3200 Fierro
—Pavo Real Rec Center — 9311 Alameda
—Happiness Senior Rec Center — 563 N. Carolina
—Hilos de Plata Senior Rec Center — 4451 Delta
—Memorial Senior Rec Center — 1800 Byron
For more information and details on the dates and locations, visit — BePOWERflu.com.
In a week when the COVID-19 pandemic has now claimed just about as many American lives as the 1918-19 Spanish flu pandemic did — approximately 675,000, efforts to prevent both the Flu, and COVID-19 from continuing to spread remain as important as ever.
According to the CDC the precautions to take regarding both the Flu, and COVID-19 are closely similar:
"Avoid close contact.
Avoid close contact with people who are sick. When you are sick, keep your distance from others to protect them from getting sick too.
Stay home when you are sick.
If possible, stay home from work, school, and errands when you are sick. This will help prevent spreading your illness to others.
Cover your mouth and nose.
Cover your mouth and nose with a tissue when coughing or sneezing. It may prevent those around you from getting sick. Flu viruses spread mainly by droplets made when people with flu cough, sneeze or talk.
Clean your hands.
Washing your hands often will help protect you from germs. If soap and water are not available, use an alcohol-based hand rub.
Avoid touching your eyes, nose or mouth.
Germs can be spread when a person touches something that is contaminated with germs and then touches his or her eyes, nose, or mouth.
Practice other good health habits.
Clean and disinfect frequently touched surfaces at home, work or school, especially when someone is ill. Get plenty of sleep, be physically active, manage your stress, drink plenty of fluids, and eat nutritious food."
COVID-19 Update for El Paso, TX — CDC Week 37.
According to The City of El Paso — COVID-19 results for CDC Week 37 are as follows: For CDC Week 37, the community reported 8 new deaths, 639 new COVID-19 cases, and 44 delayed test results were reported by the State for a cumulative total of 143,880 cases and 2,779 deaths. The community also reported 171 new breakthrough cases. Info: http://EPStrong.org.
The deaths, all of whom had underlying health conditions, included 1 male in his 60s, 2 females in their 60s, 2 males in their 70s, 2 males in their 80s, and 1 female in her 80s. Four of the deaths were breakthrough COVID-19 deaths, and all had underlying health conditions.
A total of 139,479 people recovered, 1,479 cases were reported to be active, & 1,117,201 vaccine doses were administered at the close of Week 37. Also, the State has confirmed 5 new cases of the Delta variant in the community, resulting in a total of 18 confirmed cases.
There were 2 males & 3 females. They include 1 child under the age of 12, 2 in their 30s, 1 in their 40s and 1 in their 50s. One of the patients was fully vaccinated & 4 were unvaccinated. None were hospitalized, 2 had underlying health conditions, all experienced mild symptoms.
This story will be updated as further developments unfold regarding The City of El Paso's progress on fighting the COVID-19 pandemic, as well as the Flu.
As a community, every El Pasoan is encouraged to continue to do their part to make sure that we are working together to help stop the spread of both COVID-19 and prevent the Flu. We can all help where we can to take care of our friends, neighbors, and our children.
El Pasoans are reminded that even after they have received either the single-dose vaccine or the second and final dose, they are not considered fully vaccinated until after two weeks have passed.
All El Pasoans are encouraged to continue to make smart decisions. Mask mandates, or not, we're all asked, to do what works best for you to protect yourself and your neighbors. If it makes sense for you — wear a mask, practice social distancing when in public, wash your hands and:
Stay healthy, El Paso!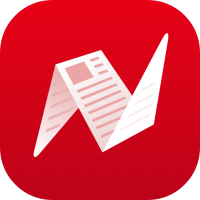 This is original content from NewsBreak's Creator Program. Join today to publish and share your own content.