September is National Recovery Month.
The Substance Abuse and Mental Health Services Administration (SAMHSA) states that — National Recovery Month is, "a national observance held every September to promote and support new evidence-based treatment and recovery practices, the emergence of a strong and proud recovery community, and the dedication of service providers and community members across the nation who make recovery in all its forms possible."
This year, The City of El Paso is bringing awareness and resources to El Pasoans who may need support in recovery. The city announced via social media a video resource regarding National Recovery Month, featuring Will Thomas — Substance Abuse Use Disorder Supervisor from Emergence Health.
Emergence Health, also known by — El Paso Center for Metal Health/Intellectual Disabilities, is the largest mental health provider in El Paso County.
According to their website, the Mission, and Vision of Emergence Health Network is:
"Mission
Emergence Health Network (EHN) ensures superior recovery-based services for mental health, intellectual/developmental disability, and related conditions for the people of El Paso County.
Vision
Emergence Health Network will lead behavioral and developmental services in the El Paso region ensuring access to quality services, advocating for a better quality of life, and providing strength, hope, and recovery for persons with mental illness, and intellectual/developmental disabilities, and substance abuse disorders."
The video resource shared by The City of El Paso goes into further detail about all of the services offered to assist El Pasoans who are struggling with addiction no matter what their situation. A link to the video is provided in the Tweet image below.
On this #FactFriday we talk about a very important topic, National Recovery Month. Will Thomas, Substance Use Disorder Supervisor from @EmergenceHealth joins us to tell us more!
Substance abuse and mental health services are nothing new, but the stigma attached to them remains. According to nationalydaycalendar.com, "September provides not only an opportunity to help eliminate the stigma, but to demonstrate the human face behind the disease. The month serves as a celebration of the steps taking to improve access, information, and treatment.
Through seminars, documentaries, public service announcements, and awareness walks, communities will bring hope. These messages will include access to referrals, phone numbers, and tools. Every year, new resources, data, and treatments become available. Improving awareness and access, along with preventative education, improve outcomes.
Along with education, the month celebrates those who succeed in recovery. Each success story seeks to improve understanding and provide answers to those who still have questions. Families, first responders, clergy, employers, and communities as a whole play a part in recovery and awareness. Success stories include barriers and obstacles. And the success stories aren't just for those living the struggle; they're for those who help tear down the barriers."
Among El Paso adults, alcoholism remains a primary reason for seeking addiction treatment, though opioid dependence continues to grow. Marijuana and alcohol are common addiction treatments among youth. — addiction center.com
How you can support for fellow El Pasoans during Recovery Month?
Participate in a seminar, an awareness walk, or attend a documentary to learn about addiction. Share your story, and celebrate your journey of recovery to help others see that there is hope.
Follow the history of National Recovery Month at the SAMHSA website. Use #NationalRecoveryMonth to share this story on social media.
Help be a part of the solution, El Paso. Let's support one another.
Have you been able to overcome an addiction? Let us hear some words of encouragement, and you are welcome to share your story in the comments below.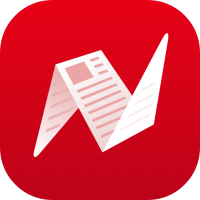 This is original content from NewsBreak's Creator Program. Join today to publish and share your own content.