The 2021 California gubernatorial recall election is set to be held on Tuesday, September 14th 2021. This is a special election on whether to recall Governor Gavin Newsom from office and replace him with another candidate for the remainder of his term, which ends in January 2023.
According to ballotpedia.org, "there have been 55 attempts to recall a California governor. The only successful recall campaign was in 2003 when voters recalled then-Gov. Gray Davis (D). Arnold Schwarzenegger (R) was elected as Davis' replacement. In that election, 135 candidates ran, and the winner received 48.6% of the vote."
California's voters who support the recall election, and Governor Newsom's removal argue that he mishandled the state's COVID-19 response, the state's homeless problem, and supported sanctuary city policies, as well as water rationing.
The majority proponents of the recall election are trying to turn the State of California from Blue (Democrat) to Red (Republican), although there are also Democratic, as well as Independent replacements on the ballot to replace Newsom.
Can Texas Governor Greg Abbot be impeached?
Currently, in the United States, there are twenty states that allow for a gubernatorial recall. Texas is not one of those states.
Abbot himself has used the contrast of his Conservative Republican leadership and ideals as the reason that implants, in the form of businesses along with the jobs they create, have moved from California to Texas during his tenure as Governor.
Critics of Abbott's leadership grew to new heights at the beginning of 2021 when Texas experienced a severe winter storm that exposed a failed power grid that left dozens of Texans dead, and millions of Texas residents in the dark, cold without water. While Texas and the rest of the country is battling the ongoing COVID-19 pandemic, Abbott's base praised his announcing, "It's now time to reopen Texas 100%" This of course was months before Governor Abbott's own diagnosis with COVID-19.
Most recent controversies surrounding the Texas leader stem from new laws implemented on September 1, 2021. From Voting rights, to Abortion, and Gun laws, there is plenty of fodder to leave the rest of the country scratching their heads wondering if Texas was meant to be a Republic after all.
A petition circulating on Change.org is making the case for the removal of Texas Governor Greg Abbott. The petition started by the group — Texans for Science has received more than 10,000 signatures from a goal of 15,000. According to the petition page: "By signing this petition, you are urging the Texas Senate to investigate and remove Governor Abbott based on the Chapter 665 of the Texas Government Code."
Texas Government Code - Sec. 665.002, states:
Individuals Who May Be Impeached
An individual may be removed from an office or a position by impeachment in the manner provided by the constitution and this chapter if the individual is:
(1) a state officer;
(2) a head of a state department or state institution; or
(3) a member, regent, trustee, or commissioner having control or management of a state institution or enterprise.
The petition makes its plea to remove Abbott from office by stating:
"Governor Greg Abbott is getting Texans killed daily in record numbers because he has failed to listen to the scientists in regards to the Covid-19 Pandemic.
Governor Abbott has succumbed to the politicization of the science behind this pandemic and has chosen to create and enforce public health policy based on magical thinking and not science.
Governor Abbott should have never re-opened Texas, should have given Mayors the power to make facemasks mandatory, and should have been the leader Texas needed instead of the one that national politicians wanted.
Our hospitals will break and the devastation to our communities will be incalculable if leaders like Governor Abbott are not removed from power.
By signing this petition, you are urging the Texas Senate to investigate and remove Governor Abbott based on the Chapter 665 of the Texas Government Code.
By signing this petition, you are also signaling to other Texas politicians who fail to acknowledge that science regarding Covid-19 is real that their time in office is subject to termination as well.
We deserve better than being the epicenter for the Covid-19 in Texas. It was avoidable. Let's not make it permanent.
REMOVE ABBOTT."
What do you think, Texas?
Is Texas Governor, Greg Abbott doing a good job for Texas? Should he be impeached?
Let us hear your comments and feedback in the comments below.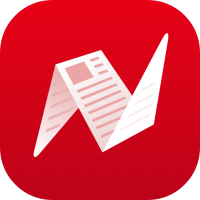 This is original content from NewsBreak's Creator Program. Join today to publish and share your own content.