September is Self-Care Awareness Month.
Taking care of yourself is one of the most important things that you can do. It can be so easy for some of us to feel an urge to take care of others, before we take care of our needs. That can be a big mistake. Whether you're a parent, a caregiver, a teacher, a healthcare worker, or just anyone who feels called to serve, you'll only be at your best to help someone else if you are in good enough condition yourself.
Celebrating Self-Care Awareness Month in September is just a gentle reminder that Self-Care is important every day. I'm sharing a list of ideas for experiences and things to do in El Paso this month to give back to yourself.
1. Take a walk through — Keystone Heritage Park and the El Paso Desert Botanical Garden. It's a great spot for birdwatching, and photography in the gardens.
2. Put on your hiking boots, or grab your mountain bike and take on one of El Paso's many popular hiking trails. Lost Dog Trail Head is one of the Sun City's favorite places for both hiking and mountain biking.
3. Do you enjoy art? Making time for yourself and enjoying a leisurely stroll through the El Paso Museum of Art may be just what you need to take your mind off the daily routine. Current exhibitions now open at the museum include; Brett Weston in the 1940s, El Taller De Grafica Popular, and Michael Namingha: Altered Landscapes.
4. Want to feel Zen? Check out one of the many local Yoga studios in El Paso. Yoga can be the self-care and nurturing practice that we need to teach us how to be kind to our mind, body, and soul.
5. If your super busy all week and won't be able to make time for yourself until the weekend? No worries, that would be the perfect time to explore one of El Paso's Farmers Markets. Buy some fresh fruit, handmade accessories, baked goods, crystals, and more! Take some time to get to know the vendors and learn why they do what they do, having a conversation not related to your normal routine is a great way to break the monotony and practice self-care. The Downtown Art and Farmers Market opens every Saturday at 10 AM — 117 Anthony St. The Upper Valley Artist & Farmers Market opens on Sundays at 10 AM in Mesa Plaza — 7930 N Mesa St.
Don't neglect self-care in your daily life. We all sometimes put others' needs before our own, and it's important to remember, that we need to take care of ourselves first, or were no good for anyone else. While the list above shows a few good examples of taking time for our well-being, self-care can be more expansive than that.
Here are a few other ways to observe Self-Care Awareness month, according to nationaldaycalendar.com:
"Self-care knows no boundaries. It is something that everyone, without any exclusions, can benefit from practicing on a daily basis. True self-care is not self-centered nor selfish; it is simply keeping yourself the focus of your own life. It's about paying attention to how you feel in each moment, communicating clearly, speaking up for yourself, and saying yes or no… guilt-free. How to Observe Self-Care Awareness Month.
Use the month of September to make self-care a part of your daily routine — practice being good to yourself. It can be as simple as a conscious breath in the morning, or as luxurious as time away from the pressures of everyday life. The kindness we show towards ourselves will manifest into a kinder world.
Show us how you take care of yourself by using the following hashtags when posting on your social media accounts:
#SelfCareAwarenessMonth #selflove #selfcarechallenge #evolvetolive"
Let us hear how you practice self-care, El Paso!
Leave your comments and feedback below.
Follow me to see more articles like this.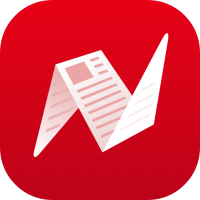 ...
This is original content from NewsBreak's Creator Program. Join today to publish and share your own content.