National food bank day is held annually on the first Friday in September.
Here in El Paso, there are several food pantries throughout the city, but only one food bank. According to their website - El Pasoans Fighting Hunger " is El Paso's only food bank and a member of Feeding America, the nation's largest hunger-relief network.
The Food Bank is the distribution center for over 132 partner pantries across the borderland region and a collaborative hub for hunger initiatives that assist in SNAP applications and nutrition education. EPFH also distributes healthy and nutritious food to 235 client choice mobile pantries, which provide food to underserved/unserved communities. We currently serve 200,000 food-insecure people with 1 in every 3 children and 1 in every 4 adults unsure of where their next meal will come from. Food insecurity is defined as being limited at times to having adequate food because of a lack of money and other resources."
What's the difference between a food bank and a food pantry?
A food bank can distribute millions of pounds of grocery product every year. A food pantry is an individual site that distributes bags or boxes of food directly to those in need who live in a specific area. A food pantry gets the food that it distributes to the community from a food bank.
According to nationaldaycalendar.com - National Food Bank Day was created to spread awareness and encourage people to commit to contributing to the cause that believes no one should go to bed hungry.
"Hunger may be as close as your neighbor or your coworker in the next cubical. Bare cupboards and empty stomachs look just like yours and mine behind closed doors."
Just as there are many different ways to observe National Food Bank Day, there are just as many opportunities to get involved.
HOW TO OBSERVE #NationalFoodBankDay
Help a neighbor, a friend, coworker or a child by donating. Volunteer at your local food bank. El Pasoans Fighting Hunger has quick links and information on their website that provides details on how you can:
Donate money as a sponsor
Donate time as a volunteer
Organize a food drive, in your place of business, neighborhood, etc.
Become a partner agency - "such as a food pantry, soup kitchen, or shelter that wants to partner with El Pasoans Fighting Hunger to feed our community and become a leader in making sure no one goes hungry."
According to Susan Goodell Chief Executive Officer of El Pasoans Fighting Hunger, as quoted in their "Summer Feeding Hope Newsletter" - ""Everyone affiliated with El Pasoans Fighting Hunger Food Bank takes pride in what we've accomplished over the past year, and the numbers justify it: In 2020 we distributed 139.7 million pounds of food to our neighbors in need throughout the Borderland. This compared to the 32.5 million we distributed in 2019. A considerable portion of this food assistance went to first-time visitors who, due to the pandemic, lost their jobs and suffered financial hardship."
We can all help take care of neighbors by offering a little assistance.
El Pasoans Fighting Hunger accepts donations every day. There are multiple ways that you can donate according to their website. "You can give an online donation, or join us in feeding our community by becoming a monthly giver. For every $1 donated, we can provide 7 meals. For example, your $20 a month translates into 140 meals for children, elderly and others who are hungry."
Help bring awareness to El Paso's only food bank, and observe National Food Bank Day by using #NationalFoodBankDay to give your local food bank a shout-out and to share on social media.
Take care of one another, El Paso.
Follow me to see more articles like this.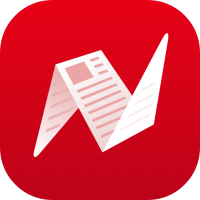 ...
This is original content from NewsBreak's Creator Program. Join today to publish and share your own content.