The best hiking trails in El Paso, TX.
Of all the ways to stay active and keep your body physically fit, taking a walk can be one of the simplest. But when you want to take that walk to the next level, and no I don't mean speed walking - It's time to take a hike.
From the familiar sound of the gravel crunching under your feet to the scenic views that you can find when your routine walk turns into a hike off of the beaten path. You can feel your blood start to flow, your breathing changes, and now your momentum won't let you stop. One more mile, what's around the next corner?
According to* WebMD Hiking is good for both your body and your mind.
Here are some of the ways how hiking, which is a cardio workout can benefit your health;
Hiking can help you:
Lower your risk of heart disease
Improve your blood pressure and blood sugar levels
Boost bone density, since walking is a weight-bearing exercise
Build strength in your glutes, quadriceps, hamstrings, and the muscles in your hips and lower legs
Strengthen your core
Improve balance
Help control your weight
Boost your mood. * "Research shows that hiking has a positive impact on combating the symptoms of stress and anxiety" says Gregory A. Miller, PhD, president of the American Hiking Society. "Being in nature is ingrained in our DNA, and we sometimes forget that."
With El Paso being the "Sun City" we have so many sunny days with great weather to enjoy the outdoors. The recent rains have made our desert landscape lush and green. If you plan on going hiking in El Paso, be sure to plan accordingly, it's best to get an early start before it gets too hot.
The El Paso area has plenty of great hiking areas to challenge your physical prowess. It is important to note however that because of what can be considered by many a rugged yet beautiful terrain that we live in here in the mountainous desert of El Paso, be safe when you hike.
Try not to hike alone if possible (safety in numbers) especially while you are exploring or learning a new trail. Once you've found a favorite spot to hike regularly don't forget to be prepared with the appropriate attire, and plenty of water.
Where are the best places to hike in El Paso, TX?
El Paso is a great starting point for so many close day trips, but what if you want to stay in town and enjoy the great hiking spots our town has to offer?
Here are 5 of the most talked-about hiking trails right here in El Paso:
Lost Dog Trail Head - 6936 Cactus Thrush Drive
Ron Coleman Trailhead - McKelligon Canyon Rd (inside McKelligon Canyon State Park
El Paso Tin Mines - located in Northeast El Paso with trail access at Chuck Heinrich Park.
Mundy's Gap - One of the more "difficult" hikes on this list is located in the Franklin Mountains State Park
Rio Grande Riverpark Trail System - 5420 Hunters Glenn St. - A great hike especially for those interested in bird watching.
From a casual hike to a true physical challenge, either way with scenic views of our beautiful city you can keep fit while, walking, hiking, running, or biking some of the best trails in El Paso.
Where is your favorite hiking trail in El Paso? What did I leave off the list?
I'd love to hear your feedback and comments below.
Stay healthy, El Paso!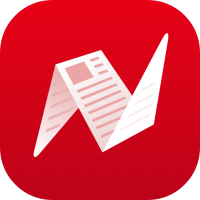 This is original content from NewsBreak's Creator Program. Join today to publish and share your own content.