According to act.alz.org, the 2021 Walk to End Alzheimer's in El Paso, TX is tentatively planned to be held in person this year on, October, 23, 2021 at La Viña Winery.
Event coordinator, Brenda Maxon, stated on the event website, "We're moving forward with plans to host the Walk to End Alzheimer's in person this fall. We are planning every Walk with the health and safety of our constituents, staff, and volunteers as our top priorities. All events will implement safety protocols including physical distancing, masks (where required), contactless registration, hand sanitizing stations and more. We will continue to closely monitor Centers for Disease Control and Prevention (CDC), state and local guidelines to ensure Walk events adhere to recommendations and are safe for attendees."
As of now, registration on the day of the 2021 Walk to End Alzheimer's will begin at 3:00 PM at La Vina Winery in Anthony, NM. At 4:00 PM, there will be a Promise Garden Ceremony. The walk will begin at 4:30 PM, followed by a Post Walk Celebration at 5:00 PM.
Details of the 2021 Walk to End Alzheimer's — El Paso, TX can be found at act.alz.org.
As a caregiver to aging parents here in El Paso, one of whom is living with Alzheimer's, I understand firsthand the impact Alzheimer's and all dementia has on families across the country, and right here in our community.
The COVID-19 pandemic threatens the health of millions in this country and around the world but also presents additional challenges for more than 5 million Americans living with Alzheimer's, their caregivers, the research community, and the nonprofits who serve them, including those in our hometown of El Paso.
That is why I'm working with the Alzheimer's Impact Movement to urge El Paso congresswoman Veronica Escobar to support legislation to further support Alzheimer's research — Alzheimer's Caregiver Support, and Alzheimer's Awareness.
Current Alzheimer's legislation efforts:
Comprehensive Care for Alzheimer's Act (H.R. 2517/ S. 1125), which would ask the Center for Medicare and Medicaid Innovation (CMMI) to implement a dementia care management model. This model is designed to reach as many Medicare beneficiaries as possible — especially rural, medically underserved, and diverse communities.
Equity in Neuroscience and Alzheimer's Clinical Trials (ENACT) Act (H.R. 3085/ S. 1548) which would increase the participation of underrepresented populations in Alzheimer's and other dementia clinical trials.
Alzheimer's Caregiver Support Act (H.R. 1474/ S. 56) which would provide grants to organizations to expand training and support services for families and unpaid caregivers of individuals living with Alzheimer's disease and other dementia.
Appropriations: Include an additional $289 million for Alzheimer's research at the National Institutes of Health, and $20 million to implement the BOLD Infrastructure for Alzheimer's Act at the Centers for Disease Control and Prevention.
Caregivers need so much support.
That is why the Alzheimer's Association is working on gaining support in Congress for the reintroduction of the bipartisan Alzheimer's Caregiver Support Act, which will provide much-needed relief to our nation's dementia caregivers through expanded training and support services.
Some details of the bill would provide grants for training and support services for families like mine and unpaid caregivers of individuals living with Alzheimer's disease or another dementia.
• Those eligible to receive grants include community health centers, senior centers, and state agencies.
• At least 10% of the funding must go to those who serve caregivers in medically underserved communities.
According to the Alzheimer's Association:
• On average, each dementia caregiver today spends 20% more time providing care than a dementia caregiver did a decade ago. This is the equivalent of nearly six more full work weeks of unpaid care each year.
• Nearly 75% of Alzheimer's and dementia caregivers are concerned about maintaining their health since becoming a caregiver.
• More than 1 in 3 dementia caregivers say their health has gotten worse due to their care responsibilities. More than a quarter of dementia caregivers delay or do not do things they should to maintain their heath.
Nearly half of all caregivers who provide help to older adults do so for someone with Alzheimer's or another dementia, and more than half of all dementia caregivers have at least one chronic condition of their own.
On average, each dementia caregiver today spends 20 percent more time providing care than a dementia caregiver did 10 years ago. Approximately one-quarter of dementia caregivers are "sandwich generation" caregivers, meaning that they care not only for an aging parent but also for children under age 18.
This has been the case for many families living in El Paso, including mine. We've had to work to find the balance between providing the care and support to assist with daily activities like grocery shopping and cleaning as well as getting to doctor appointments, and even bathing my dad. Getting all of this done, while at the same time managing a full family life with homeschooled children ages 9 through 15.
Families, and individual caregivers throughout the El Paso area have had to quit their jobs, reduce their work hours, or take time off because of caregiver responsibilities.
All I knew about Alzheimer's before my dad's diagnosis, back in 2012, is that it made people forget. Gradually more and more memories would be lost. They'd forget how to eat, how to walk. I understood it to mean that eventually, their mind would no longer be able to tell their body what to do. When "the long goodbye" was finally said and done, they would go to their final resting place. After my dad's diagnosis, and becoming at first a part-time caregiver before eventually having to take on more responsibilities, I understand that my original thoughts about Alzheimer's were a drastic oversimplification.
That's why I volunteer as an Alzheimer's Ambassador here in Texas, working to encourage support of the Alzheimer's Association's public policy goals with State legislators.
That is why I advocate to #ENDALZ.
Are you planning on attending this years - Walk to End Alzheimer's?
Let me hear your feedback and comments below.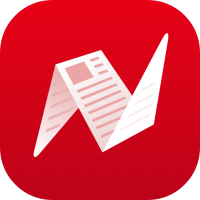 This is original content from NewsBreak's Creator Program. Join today to publish and share your own content.