#NationalGriefAwarenessDay
How do you deal with grief? Whether through the loss of a loved one, either a family member or friend. Even a significant, life-changing event that doesn't involve death can bring grief to someone's life. The way that we deal with grief can have a lasting impact on our lives going forward.
Life being what it is means that there isn't a set timetable on when or where you will be when you first experience some form of grief, but chances are for most of us, the time will come.
To raise awareness of the "myriad ways in which individuals cope with loss," National Grief Awareness Day is recognized each August 30th.
According to nationalday.com — "National Grief Awareness Day offers resources to those going through personal losses and reminds us to support people we know who are grieving. National Grief Awareness Day, founded by Angie Cartwright in 2014, hopes to encourage open communication on loss and bereavement and better inform the public on the facts of grief."
I'm certain that we all have a personal story about how grief has impacted our lives in unexpected ways. For myself grief has come through the physical loss, and death of a family member, my grandparents, aunts and uncles, and in a second way as well.
The grief that I've felt as the son of an Alzheimer's patient is something that I deal with every day. They call Alzheimer's "The long goodbye" for a reason.
Both the cognitive, and physical declines associated with Alzheimer's and other forms of dementia often force caregivers, such as me, to grieve in a way that feels as if we lose more and more of our loved one daily.
Experiencing grief like this means passing through the mourning cycle countless times, maybe experiencing feelings of grief many years before your loved one's life ends. According to the Alzheimer's Association, "the symptoms of Alzheimer's disease worsen over time, although the rate at which the disease progresses varies. On average, a person with Alzheimer's lives four to eight years after diagnosis, but can live as long as 20 years, depending on other factors."
What are some other types of grief?
According to psychology today.com, "there are a few other types of grief that we experience which have nothing to do with death:"
1. Loss of identity: A lost role or affiliation.
2. Loss of safety: The lost sense of physical, emotional, and mental well-being.
3. Loss of autonomy: The lost ability to manage one's own life and affairs.
4. Loss of dreams or expectations: Dealing with hopes and dreams going unfulfilled.
Other Awareness Days that bring light to Mental Health include: October 10 — World Mental Health Day, September 10 — World Suicide Prevention Day, and October 8 is National Depression Screening Day.
*Ways to support and observer National Grief Awareness Day are:
1. Support a grieving friend, or family member
2. Engage in self-care
3. Post #NationalGriefAwarenessDay — *Help National Grief Awareness Day accomplish its mission of educating the public on grief by sharing what you've learned on social media. Creating space for any kind of reaction to loss is healthy for you, and might just be what someone in your social circle needed to see.
If you or someone you care about is experiencing grief and looking for additional support in El Paso, here is a list of providers such as therapists or counselors to help treat concerns, which may include depression, anxiety, relationship, or family issues: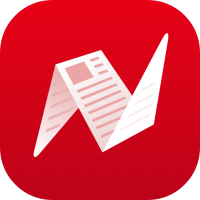 This is original content from NewsBreak's Creator Program. Join today to publish and share your own content.