What the new law means for handgun owners in Texas.
Throughout our state, Texans have had the right to carry their gun in public since 1995, when then-Gov. George W. Bush signed concealed carry into law. Texas already does not require a license to openly carry a "long gun" or rifle, and the open carry of handguns with a permit has been legal since 2016.
What Wednesdays change means for Texas.
Until this Wednesday, even if you owned a gun in Texas, you still needed to obtain a license to be able to carry it outside your home or vehicle.
The new law doesn't change eligibility for gun ownership, meaning anyone who wants to own a handgun in Texas must be at least 21 years old and cannot have served a sentence for a felony or family violence within the last five years.
The new law also adds some other misdemeanors to the list for those who want to carry, including assault causing bodily injury, deadly conduct, terroristic threat, and disorderly conduct with a firearm.
Texas residents that buy a gun from a licensed dealer, must still go through a background check, although that is not required for private gun sales in Texas.
Starting this Wednesday, September 1, 2021 — Senate Bill 1927, will allow anyone who can legally own a firearm to carry it — in a holster — in public.
Information about the bill:
House Bill 1927 — "Relating to provisions governing the carrying of a firearm by a person who is 21 years of age or older and not otherwise prohibited by state or federal law from possessing the firearm and to other provisions related to the carrying, possessing, transporting, or storing of a firearm or other weapon; creating criminal offenses", was given final approval in May 2021 by the Texas State Legislature, afterwords the bill went to Governor Greg Abbott's desk to be signed into law on June 16, 2021.
Now anyone who wishes to carry their handgun in the state of Texas will be able to lawfully do so without any of the previous licensing requirements for open carry.
Abbott signed the bill into law despite feedback and objections from law enforcement, who worry about what this means for police in our communities as well as the public.
Before the passing of this bill, residents of Texas who wanted to purchase a handgun had to submit fingerprints, complete four to six hours of training and pass a written exam and a shooting proficiency test to obtain a license to "open carry" a handgun. Currently, the state of Texas does not require a license to cary a rifle in public.
Gun rights activists and lobbyist have been pushing for "open carry" for years.
Proponents of the bill were quick to offer praise to Governor Abbott, such as Representative Matt Schaefer, who stated:
Today, @GovAbbott signed HB1927 to make Tx the 21st state to allow handguns to be carried by law-abiding citizens age 21 & up. Laws only constrain the law-abiding. Criminals don't care. Defending the #2A is my duty. But when do we restore freedoms lost? The answer is now. #txlege
Is this the return of the Wild West?
According to statistic.com - "Texas will become the twentieth state which does not require permits for the open or concealed carry of firearms. Governor Greg Abbott signed the law which will go into effect September 1, 2021.
Texas is the fourth state to enact so-called constitutional carry laws this year. Utah's new law just came into effect in early May. Montana followed on June 1 and Iowa and Tennessee will do the same on July 1. Oklahoma, South Dakota and Kentucky had already done away with all carry permit requirements in 2019."
How will this impact gun violence throughout Texas?
El Paso, TX is home to one of the worst mass shootings on record resulting in 23 lives lost on August, 3rd 2019 with another 23 injured.
One El Pasoan who found himself in the center of the debate regarding Texas gun laws was Representative Joe Moody (D) — former Speaker Pro Tempore of the Texas House of Representatives. He has represented District 78 in El Paso, TX.
While Texas State Legislation was still in session, Moody gave a speech in opposition to the bill, stating that he was "promised that there would be accountability" in regard to improving gun safety in Texas. "Instead, we get this."
Fellow democratic leader and Congresswoman Veronica Escobar, who also represents El Paso, TX, stated:
After the deadliest Latino-targeted massacre in modern American history, fueled by hatred against immigrants & Mexicans in El Paso, Texas on August 3, 2019, the Texas legislature decided to EXPAND easy access to permit-less, unconcealed guns. Truth is, our deaths don't matter.
At the same time, a contrastingly different message of support of the bill's passing was echoed by Republicans, and discussed in a much different light on their social media. Take for example this post from Allen West — Chairman of the Republican Party of Texas.
"Howdy y'all! Hey @GovAbbott, my Grandson Jaxton told me to tell you to sign #HB1927, #ConstitutionalCarry, and preserve his #SecondAmendment right before he fell asleep. He will soon be shooting a .22cal pistol, courtesy of Grandpa Allen."
What do you think, Texas new constitutional carry law that goes into effect this Wednesday?
Let me hear your feedback and thoughts in the comments' section below.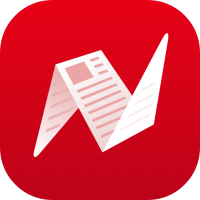 This is original content from NewsBreak's Creator Program. Join today to publish and share your own content.