COVID-19 Update for El Paso, TX — CDC Week 34.
According to The City of El Paso — COVID-19 results for CDC Week 34 are as follows: The community reported 4 new deaths, 827 new COVID-19 cases, and 115 delayed test results were reported by the State for a total of 141,781 cases and 2,757 deaths.
The community also reported 185 new breakthrough COVID-19 cases. Three of the new deaths are known to be breakthrough COVID-19 deaths, for a cumulative total of 16 breakthrough deaths.
The deaths, all of whom had underlying health conditions, included 1 male in his 40s, 1 female in her 60s, and 2 males in their 80s.
A total of 136,945 people recovered, 1,937 cases were reported to be active, and 1,089,375 vaccines were administered at the close of CDC Week 34.
As the number of COVID-19 cases in El Paso continue a steady growth, Texas Governor Greg Abbott has made a statement on Sunday detailing, "more improvement in COVID in Texas".
Governor Abbott went on to provide details:
More improvement in Covid in Texas. Hospitalizations have declined for the 3rd straight day & are at lowest level since August 22. The number of Texans testing positive is the lowest since August 9. More than 56% of Texans eligible for vaccination are fully vaccinated.
Governor Abbotts statement made on Twitter Sunday was met with widespread opposition, and reactions from those claiming that the Governor is dangerously pandering to his base, and "out of touch" doing little to point Texas in the right direction regarding the COVID-19 response in the Lone Star State.
@GregAbbott_TX is very good at twisting truth and even then Texans are NOT doing well nor getting vaccinated quickly enough.
With other bringing up the issue of the Governors Executive order that has met opposition in Texas cities, counties, and schools districts across the state, regarding the prohibition of mask mandates in public schools.
Why do you continue to ignore childrens' health professionals @GregAbbott_TX ?? Allow mask mandates in schools, for the sake of our children and community.
El Paso is one of many Texas cities that has fought back against the restriction of mask mandates as issued by Governor Greg Abbott in an Executive Order. Earlier this month The El Paso City Council voted to sue Governor Abbott challenging his mask mandate ban, and implementing a countywide mask mandate. The issue has become a polarizing topic for parents, students, teachers, and school board officials throughout the state of Texas.
Do you think Texas Governor Greg Abbott is doing a good job for our state regarding the COVID-19 response?
This article will continue to be updated as further developments unfold regarding The City of El Paso's progress on fighting the COVID-19 pandemic, and more results are published.
As a community, every El Pasoan is encouraged to continue to do their part to make sure that we are working together to help stop the spread of COVID-19 and help where we can to take care of our friends, neighbors, and our children and students who are returning to school.
El Pasoans are reminded that even after they have received either the single-dose vaccine or the second and final dose, they are not considered fully vaccinated until after two weeks have passed.
All El Pasoans are encouraged to continue to make smart decisions. Mask mandates, or not, we're all asked, to do what works best for you to protect yourself and your neighbors. If it makes sense for you — wear a mask, practice social distancing when in public, wash your hands and:
Stay healthy, El Paso!
Do you think Texas Governor Greg Abbott is doing a good job for our state regarding the COVID-19 response?
Let me hear your feedback and comments below.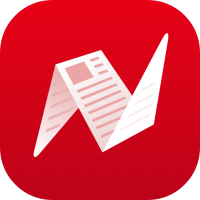 This is original content from NewsBreak's Creator Program. Join today to publish and share your own content.