Ideas for quick and easy day trips from El Paso, TX.
The end of Summer is drawing nearer with the official date this year being, Wednesday, September 22, 2021. *Labor Day is called the "unofficial end of summer" because it marks the end of the cultural summer season. Many take their two-week vacations during the two weeks ending Labor Day weekend. Many fall activities, such as school and sports, begin about this time. Labor Day this year falls on, Monday, September 6th.
That only leaves a little over a week before many family activities start to move indoors for the fall and winter seasons. There's always plenty to do in El Paso with our access to city parks, and hiking trails in and around El Paso's Franklin mountains. But if you're looking to get in one last trip, even if it's a short one in the next few days before the "unofficial end of summer", here are a few ideas for quick and easy day trips from El Paso.
Guadalupe Mountains National Park — Located in the vast Chihuahuan Desert of western Texas. It's known for its bright-white Salt Basin Dunes, wildlife-rich grassland and fossilized reef mountains. The Guadalupe Peak Trail weaves up through a conifer forest to the state's highest summit, with views of the rocky El Capitan peak to the south. In the north, the McKittrick Canyon Trail is known for its colorful fall foliage.
Side note — The "Salt flats" located off of Montana (US 62/180) before you reach the Guadalupe Mountains heading east from El Paso are currently covered in water from the monsoon rainfall that we've been getting lately. It's made another destination spot for families to get in some good photo shoots.
Carlsbad Caverns National Park — Also located in the Chihuahuan Desert, but this time in southern New Mexico. It features more than 100 caves. The Natural Entrance is a path into the namesake Carlsbad Cavern. Stalactites cling to the roof of the Big Room, a huge underground chamber in the cavern. Walnut Canyon Desert Loop is a drive with desert views. Rattlesnake Springs, a desert wetland, attracts reptiles and hundreds of bird species.
White Sands National Park — Located in the state of New Mexico and completely surrounded by the White Sands Missile Range. The park covers 145,762 acres in the Tularosa Basin, including the southern 41% of a 275 sq mi field of white sand dunes composed of gypsum crystals.
A favorite day trip for many El Pasoans is a (depending on which side of town you live on) a short 2-hour drive to Ruidoso, NM.
*Quick facts about Ruidoso — Ruidoso is a village in New Mexico, set in the Sierra Blanca mountain range. The nearby Ski Apache resort offers runs of varying difficulty and a terrain park. To the southwest, Lincoln National Forest has trails and waterfalls. Ruidoso Downs Race Track features summer horse races. Northeast of the village, Lincoln Historic Site has 19th-century adobe and stone buildings, including a store and church, plus a museum. *Source
One of our families favorite spots is located in neighboring Cloudcroft, NM.
Especially during the summer when the temperature here in El Paso can be in the 90s or 100's — it's usually about 20 degrees cooler in Cloudcroft.
We've been able to enjoy a beautiful hike in "Sleepy grass picnic area" and still be home before dark. Cloudcroft is even closer than Ruidoso and without all the gift shops, and "cool stuff" that Ruidoso offers on it's highly trafficked Sudderth Dr. Cloudcroft is usually less crowded. Which can be perfect if you're trying to enjoy the outdoors and remain socially distanced.
Sure there are plenty of great things to do in our city, but if you're looking to get away to something different the nearby Lincoln National Forest has plenty to offer. From hiking, fishing, camping, birding, or just enjoying the great outdoors.
What is your favorite day trip from El Paso, TX?
Let me hear your feedback and comments below.
Stay safe this summer, El Paso!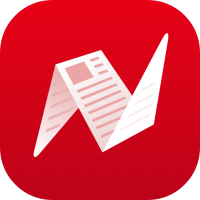 This is original content from NewsBreak's Creator Program. Join today to publish and share your own content.