Today the FDA (Food and Drug Administration) announced the approval of, "the first COVID-19 vaccine. The vaccine has been known as the Pfizer-BioNTech COVID-19 Vaccine, and will now be marketed as Comirnaty (koe-mir'-na-tee), for the prevention of COVID-19 disease in individuals 16 years of age and older. The vaccine also continues to be available under emergency use authorization (EUA), including for individuals 12 through 15 years of age and for the administration of a third dose in certain immunocompromised individuals."
But wait! What vaccine did I take then?
Until today the COVID-19 Vaccines that have been made available to the public in the United States have been available only under the (EUA) emergency use authorization.
Acting FDA Commissioner Janet Woodcock, M.D. was quoted in todays FDA news release as stating,""The FDA's approval of this vaccine is a milestone as we continue to battle the COVID-19 pandemic. While this and other vaccines have met the FDA's rigorous, scientific standards for emergency use authorization, as the first FDA-approved COVID-19 vaccine, the public can be very confident that this vaccine meets the high standards for safety, effectiveness, and manufacturing quality the FDA requires of an approved product,"
She went on to state; "While millions of people have already safely received COVID-19 vaccines, we recognize that for some, the FDA approval of a vaccine may now instill additional confidence to get vaccinated. Today's milestone puts us one step closer to altering the course of this pandemic in the U.S."
Here in El Paso.
El Paso, TX.
For CDC Week 33, the community reported 9 new deaths, 840 new COVID-19 cases, and 204 delayed test results were reported by the State for a cumulative total of 140,839 cases and 2,753 deaths.
The community also reported 193 new breakthrough COVID-19 cases. One of the new deaths was known to be a breakthrough COVID-19 death, for a cumulative total of 13 breakthrough deaths.
This weeks reported deaths included - 1 female in her 40s, 3 males in their 50s, 2 males in their 70s, 2 females in their 80s & 1 male in his 90s.
A total of 136,154 people recovered, 1,794 cases were reported to be active, & 1,076,742 vaccine doses were administered at the close of CDC Week 33.
By comparison this weeks COVID-19 report for El Paso, Texas represents a decrease week over week in the number of COVID related deaths, however is an increase from week 32 in the number of new cases.
El Paso is one of many Texas cities that has fought back against the restriction of mask mandates as issued by Governor Greg Abbott in an Executive Order. Earlier this month The El Paso City Council voted to sue Governor Abbott challenging his mask mandate ban, and implementing a countywide mask mandate. Currently in El Paso, anyone over the age of 2 must wear a mask indoors, unless they have trouble breathing or a medical condition that prevents them from wearing a face covering.
The City of El Paso has been granted a temporary restraining order against Gov. Greg Abbott's mask mandate ban, allowing the city to continue with its imposed mask mandates that have been in effect since Wednesday, Aug. 18.
This story will be updated as further developments unfold regarding The City of El Paso's legal options regarding Texas Governor Abbott's Executive Order GA-38, and any other orders limiting local authority during health emergencies.
For now, as a community, every El Pasoan is encouraged to continue to do their part to make sure that we are working together to help stop the spread of COVID-19 and help where we can to take care of our friends, neighbors, and our children and students who are returning to school.
El Pasoans are reminded that even after they have received either the single-dose vaccine or the second and final dose, they are not considered fully vaccinated until after two weeks have passed.
We are all encouraged to continue to make smart decisions. Mask mandates, or not we're all asked, to do what works best for you to protect yourself and your neighbors. If it makes sense for you — wear a mask, practice social distancing when in public, wash your hands and:
Stay healthy, El Paso!
How do you think El Paso is doing regarding the number of COVID-19 cases, and ensuring our safety?
Let me hear your comments and feedback below.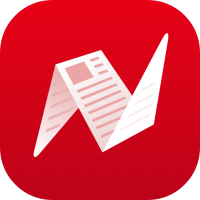 This is original content from NewsBreak's Creator Program. Join today to publish and share your own content.