El Paso, TX
Local Health Authority, Dr. Hector Ocaranza announced yesterday a planned mask mandate for all indoor establishments in El Paso, County (including schools), beginning on Wednesday morning. Dr. Ocaranza stated that the mandates would remain in effect for 30 days and then based on the number of COVID-19 cases in El Paso would be revised if necessary.
The El Paso City Council on Monday voted 5-3 in favor of imposing the mask mandate in defiance of an Executive Order issued by Texas Governor Greg Abbott which forbids local governments, and school districts that receive any type of funding from the State of Texas from implementing mask mandates, or requiring proof of COVID-19 vaccination.
While El Paso is joining the list of Texas counties that are openly defying and now legally challenging the Governor's Executive Order, Abbott has won the support of the Texas Supreme Court, which temporarily blocked the mask mandates issued last week in Dallas, TX. The Supreme Court's decision forced the hand of some ISD's in Dallas County to announce that masks will not be required in school buildings, but still urged parents and students to wear them as a precaution.
Other ISD's continue to challenge the Governor's order and still require masks, such as Superintendent Hinojosa of the Dallas ISD:
COVID-19 cases are on the rise in Texas, spurred by the more easily spread Delta variant. El Paso, County is one of the latests cities to take legal action against the Governor, joining San Antonio, Houston, Austin, and Dallas. Across the state, local city and county governments have made pleas to the Governor to reconsider. Now some have begun openly defying the order.
Texas Governor Greg Abbott has not budged from his stance on "personal responsibility" stating that "Texans already know what to do" to fight the spread of COVID-19.
No Mask Mandates for Public Schools in Texas.
It's back to school season, and although the updated CDC guidelines recommends masks (especially while indoors or a group setting like a classroom), social distancing, and routine hand-washing, there will be no legally enforced mask mandates in Texas public schools.
Governor Abbott issued — Texas Executive Order No. GA-38 relating to the continued response to the COVID-19 disaster states that;
"Public schools may operate as provided by, and under the minimum standard health protocols found in, guidance issued by the Texas Education Agency. Private schools and institutions of higher learning are encouraged to establish similar standards."
The vote by The El Paso City Council on Monday night was held during an Emergency Council Meeting with the purpose of discussing the COVID-19 response in our city.
This story will be updated as further developments unfold regarding The City of El Paso's legal options regarding Texas Governor Abbott's Executive Order GA-38, and any other orders limiting local authority during health emergencies.
For now, as a community, every El Pasoan is encouraged to continue to do their part to make sure that we are working together to help stop the spread of COVID-19 and help where we can to take care of our friends, neighbors, and our children and students who are returning to school.
El Pasoans are reminded that even after they have received either the single-dose vaccine or the second and final dose, they are not considered fully vaccinated until after two weeks have passed.
We are all encouraged to continue to make smart decisions. Although no longer mandated, do what works best for you to protect yourself and your neighbors. If it makes sense for you — wear a mask, practice social distancing when in public, wash your hands and:
Stay healthy, El Paso!
What do you think of The El Paso City Councils decision to sue Governor Abbott?
Leave your feedback and comments below.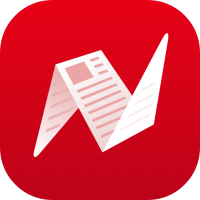 This is original content from NewsBreak's Creator Program. Join today to publish and share your own content.