Your best options for a healthy bite in El Paso, TX.
When it comes to food, people want choices. There's nothing like a home cooked meal, good food enjoyed, hopefully with good company. But when you're out and about either working, running errands, or traveling, it can be a good idea to know where the best local spot is for a healthy meal on the go.
What is considered healthy food?
By healthy food, I mean "real food" that is not processed and as close to its natural state as possible. According to healtlline, some main reasons to eat a diet of healthy / real foods is that they are:
1. Loaded with nutrients — Unprocessed animal and plant foods can help provide vitamins and minerals you need for optimal health.
2. Low in sugar — tend to be lower in added sugar than many processed foods.
3. Heart healthy — Eating a diet rich in nutritious, unprocessed foods may also help reduce inflammation, which is considered one of the major drivers of heart disease
4. Better for the environment
5. High in fiber — Consuming fiber through whole foods is better than taking a supplement as it keeps you feeling fuller longer
6. Help manage blood sugar — Eating a diet high in fibrous plants and unprocessed animal foods may help reduce blood sugar levels in people who have or are at risk for diabetes.
7. Good for your skin
8. Help lower triglycerides
9. Provide variety — Hundreds of different real food options exist, including a wide variety of meat, fish, dairy, vegetables, fruits, nuts, legumes, whole grains, and seeds.
10. Cost less in the long run
Those key points, along with the fact that consuming healthy, real food is just plain good for you because it is; high in healthy fat, may reduce disease, is high in antioxidants, good for your gut, prevents overeating, promotes good dental health, reduces sugar cravings, can set a good example, and gets the focus off dieting. All of this while at the same time depending on where restaurants source their food from can help support local farmers. The best reason to eat healthy food, however, is that it is delicious!
Who's got the best options for a healthy meal in El Paso, TX?
There's too many to choose from local businesses and franchise chains like Corner Bakery, or Verde Salad Co. Either way, I want to hear from you, El Paso. Who has the best healthy options on their menu in El Paso, and why?
Well, here we go again! We may be in for quite a debate with that question. Word of mouth is usually the best indicator of where to go to get the best healthy meal in town. A quick google search will yield different lists that fall in line with a majority consensus of favorites here in El Paso.
Here is a list of ten of the most talked about restaurants with healthy options in El Paso:
1. Ripe Eatery — 910 E Redd Rd
2. Eloise — 255 Shadow Mountain, Dr.
3. The Green Ingredient — 201 E Main St. Ste. 112
4. T-Coasters — 9530 Viscount Blvd #1Aa
5. Healthy Bite — 205 E Mills Ave
6. Sabertooth Food Co. — 4012 N Mesa St.
7. The Kitchen at 150 Sunset — 150 Sunset
8. Pokeworks — 6951 N Mesa St.
9. Basico Bistro Café — 6006 N Mesa St. #106
10. Verde Salad Co. — 1421 Lee Trevino Dr.
Whether you're looking for healthy salad options, or a truly vegan menu, it's good to know that El Paso has options to satisfy every type of appetite and taste.
Have you tried any of the restaurants mentioned above? Which one is your favorite? Did I leave your favorite off the list?
Let me know in the comments below.
I'd love to hear your feedback, and get your thoughts about who has the best options for a healthy meal in El Paso?
Stay healthy, El Paso!
Follow me to see more articles like this.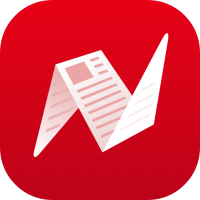 ...
This is original content from NewsBreak's Creator Program. Join today to publish and share your own content.