Cloudcroft, NM — Quick day trip from El Paso, TX
Cloudcroft, NM is one of the most beautiful spots within a couple of hours drive of El Paso, TX. Usually, about 20 degrees cooler than our summer highs in El Paso, the cool mountain air offers a welcome break with beautiful views. Take a look at our latest video of a day trip from El Paso, TX to Cloudcroft, NM.
One of our families favorite spots is located in neighboring Cloudcroft, NM. Especially during the summer, when the temperature here in El Paso can be in the 90s or 100's — it's usually about 20 degrees cooler in Cloudcroft.
We've been able to enjoy a beautiful hike in "Sleepy grass picnic area" and still be home before dark. Cloudcroft is even closer than Ruidoso and without all the gift shops, and "cool stuff" that Ruidoso offers on it's highly trafficked Sudderth Dr. Cloudcroft is usually less crowded. Which can be perfect if you're trying to enjoy the outdoors and remain socially distanced.
Sure, there are plenty of great things to do in our city, but if you're looking to get away to something different, the nearby Lincoln National Forest has plenty to offer. From hiking, fishing, camping, birding, or just enjoying the great outdoors.
We found a new spot to us during our last visit. While exploring we found the — Trestle recreation area which is featured in the video above. According to TripAdvisor, this area is number 12 on the list of the best things to do while in Cloudcroft, NM. The natural beauty of this area makes think that nothing could possibly be better, but apparently there is much more to explore in Cloudcroft.
Here is a list of some of the best places to visit while in Cloudcroft, NM.
Osha Hiking Trail
New Mexico Rails-to-Trails
Ski Cloudcroft (obviously not during the summer).
State Route 244
Nichols Ranch and Orchards
Sacramento Mountains Museum
Silver Springs Fishing Pond
The Burro Street Exchange
Rim Trail
Mexican Canyon Trestle Vista
Nelson Canyon Vista Trail
Trestle Recreation Area
Off the Beaten Path
Noisy Water Winery
Bluff Springs
Whatever type of trip you decide to take, stay safe!
There is still much debate regarding personal choices around receiving the available COVID-19 vaccines, as well as wearing masks and social distancing. All we can do right now is respect one another's decisions and do our best to keep ourselves safe.
According to the CDC:
People who are fully vaccinated with an FDA-authorized vaccine can travel safely within the United States.
If you are fully vaccinated, take the following steps to protect others if you travel:
During Travel
Wear a mask over your nose and mouth. Masks are required on planes, buses, trains, and other forms of public transportation traveling into, within, or out of the United States and in U.S. transportation hubs such as airports and stations.
Avoid crowds and stay at least 6 feet/2 meters (about 2 arm lengths) from anyone who is not traveling with you.
Wash your hands often or use hand sanitizer (with at least 60% alcohol).
After Travel
Self-monitor for COVID-19 symptoms; isolate and get tested if you develop symptoms.
Follow all state and local recommendations or requirements.
You do NOT need to get tested or self-quarantine if you are fully vaccinated or have recovered from COVID-19 in the past 3 months. You should still follow all other travel recommendations.
What are your favorite places to visit while in Cloudcroft, NM?
I'd love to hear your feedback and comments below.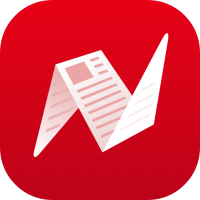 This is original content from NewsBreak's Creator Program. Join today to publish and share your own content.