It's the weekend, El Paso!
There are so many things to do in El Paso this weekend, weather permitting. From lowrider car shows, ballet folklórico, and ghost tours, there's always something interesting to do in El Paso if you know where to look.
The popular cultural showcase — "Viva! El Paso" is scheduled for shows from July 16 to August 7, on Fridays & Saturdays in McKelligon Canyon Amphitheater. The shows earlier in the month had to be cancelled due to the rainy weather we've been getting.
According to their website; The July 2 & 3, and July 9 & 10 performances were cancelled due to weather. Online and phone sales were automatically refunded. You can contact the Viva! El Paso box office if you need any help with a refund.
Viva! El Paso
The annual event is billed as — "Four Centuries. Four Cultures. One City. Enjoy El Paso's own outdoor musical extravaganza, in the McKelligon Canyon Amphitheater. This colorful musical spectacular celebrates the four major cultures that have influenced the City of the Sun. The Native American, the Spanish Conquistador, the Mexican, and the Western American cultures and their histories come alive through drama, song, and dance by a cast of over 50 performers. VIVA! EL PASO is an experience not to be missed!"
TICKETS
Ages 13 & Over
$24.00 plus applicable fees
Ages 2-12, Military with ID (valid at the Box Office), Seniors 65+ and Groups of 10 or More (per person)
$16.00 plus applicable fees
Visit the Viva! El Paso website @ elpasolive.com
El Paso Museum of History
The El Paso Museum of History is bringing its, "Low & Slow" exhibit to an end this Sunday, July 25th with a farewell event from noon to 6 PM at 510 N. Santa Fe. The free, family-friendly event will include music, food trucks, and a lowrider showcase in Cleveland Square Park in front of the museum. My family and I recently visited the exhibit, and we really enjoyed it, we think you will too.
Take a look at our video of the Low & Slow exhibit and everything else the El Paso Museum of History has to offer.
Watch the video on NewsBreak here.
The El Paso Museum of History posted more information about the exhibit closing on their website.
EXHIBIT CLOSING — LOW & SLOW: LOWRIDER CULTURE ON THE BORDER
July 25, 2021
12:00 PM — 6:00 PM
510 N Santa Fe, El Paso, TX 79901
Our "Low & Slow: Lowrider Culture on the Border" exhibit is officially closing. Join us from 12PM — 6PM for some free family-friendly fun with Mike Guerrero of 92.3 The Fox doing the Fox Jukebox live! There will be music, food trucks, pachucos & pachucas, and lowriders on display at Cleveland Square Park. Souvenir t-shirts will be available for purchase. Stay for a chance to win some Low & Slow swag! We greatly appreciate all the love and support we've received from the community thus far. See you here!
Haunted Brothel Tour with Ghosts915
Last but not least, if you're ready to explore El Paso's paranormal history and have a creepy good time while you're at it, join the folks over at Ghosts915 as they take visitors on a — Haunted Brothel Tour through El Paso.
Information about the tour can be found on their website.
El Paso's original "sin" comes alive on this Haunted Brothel Tour! We hold NOTHING back as our ghost tour guides will take you in the darkest alleys and reveal El Paso's secret history. This two hour walking excursion will take you into some of the city's remaining brothels and expose murder, corruption, adultery, and prostitution of the Old West! This will be the most shocking and revealing history of the Sun City. $20 adults ONLY. WARNING: This ghost tour is NOT for small children, the faint of heart, or the easily offended. This tour WILL contain adult situations, offensive history, and adult language.
The tour begins at - "The Wigwam Museum. This building, which rests on the foundation of the original Wigwam Saloon, once owned by John Wesley Hardin, is the Trost version of The Wigwam Theater and the State Theater.
Our museum houses a personal collection of items that recreate El Paso's past. From the Chinese, Gunfighters, Brothels, Saloons, and much more, walk with us and step into El Paso's Haunted History. Meet the Paso Del Norte Paranormal Society at 110 E. San Antonio, at 7:30 The tour is $20 a person and will start at 8:00. Please verify the date and time of your tour.
No refunds or re-tours for late arrivals or missed tours. Please confirm all arrival times."
No matter what you do in El Paso this weekend, stay safe and have fun.
What are you doing this weekend, El Paso?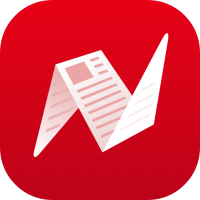 This is original content from NewsBreak's Creator Program. Join today to publish and share your own content.