This Tuesday, July 20th — Van Horn, TX will be in the global spotlight for being the site of the Southwest's second space launch in the span of a couple of weeks. Amazon founder and billionaire, Jeff Bezos, is set to join a growing list of astronauts as the space tourism industry makes significant headway in the desert South West.
It's no mistake Jeff Bezos picked Space Exploration Day to launch his company Blue Origins rocket — New Shepard to the edges of space today. July 20th marks the 52nd anniversary of the first manned mission to the Moon. On July 20, 1969, Americans astronauts Neil Armstrong and Buzz Aldrin became the first humans to step foot on the surface of the Moon.
The town of Van Horn, TX is excited about the launch as well as the economic incentives that come along with being so close to a future hub of space tourism. The town welcomed visitors via its Twitter page @VisitVanHorn.
Welcome to Van Horn, space voyagers! A beautiful place for space! Best wishes @blueorigin! Come @VisitVanHorn!
Bezos' company, Blue Origin, will launch its rocket powered automated capsule named — New Shepard on it's first human flight from a remote location in the West TX desert.
According to their website, "Blue Origin's Launch Site One is in a remote location in the West Texas desert and there are no on-site public viewing areas in the vicinity of the launch site. The Texas Department of Transportation will be closing a portion of State Highway 54 adjacent to the launch site and will not allow spectators on the closed portion of the road during the launch. "
Blue Origin's — Launch Site One is located about 25 miles North of Van Horn, TX.
While it would be exciting to try and catch a glimpse in person, it sounds like it would be better viewed via live stream. That doesn't mean that taking a day trip to Van Horn wouldn't be worth your while.
*Van Horn, TX was named for Lt. James Judson Van Horn, who commanded an army garrison at the Van Horn Wells beginning in 1859. Lt. Van Horn's command was relatively short-lived, as the post was seized by Confederate forces in 1861 and Lt. Van Horn taken prisoner. Settlement was further stimulated by the construction of the Texas and Pacific Railway in 1881. The town has several buildings on the National Register of Historic Places, including the First Presbyterian Church (now Primera Iglesia Bautista), built in 1901.
I took a drive from El Paso to Van Horn the day before the launch to try and catch a glimpse of Blue Origin's — Launch Site One. If anything, I'll be able to have a point of reference in my mind as I watch the livestream. It turned out to be the perfect day for a drive with an overcast sky, light rain, and cool temperatures.
Watch my drive to Van Horn, TX and Launch Site One on NewsBreak.
How to watch the livestream of the Blue Origin Launch.
Blue Origin is providing a live webcast on their website — blueorigin.com. You can watch the launch live on http://BlueOrigin.com, starting at 6:30 am CDT / 11:30 UTC.
Joining Bezos on the journey will be, his brother Mark Bezos, female aviation pioneer Wally Funk, and the youngest person ever to be launched into space — 18-year-old Oliver Daemen.
The efforts to make space, and space tourism accessible to us all, is an exciting part of history in the making. The Blue Origin launch is occurring in the same month that fellow billionaire — Sir Richard Branson joined the "astronaut" club on Sunday, July 11, 2021, aboard his company Virgin Galactic's Spaceship Two Unity 22 which launched from Spaceport America near Truth or Consequences, NM.
From Van Horn, TX, El Paso, TX, Las Cruces, NM, and T or C — the "space race" is in full swing and the desert SouthWest is ready for launch.
Where will you be watching the Blue Origin launch from?
I'd love to hear your feedback and comments below!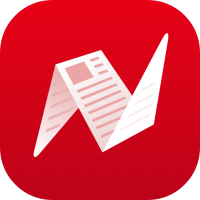 This is original content from NewsBreak's Creator Program. Join today to publish and share your own content.