What is the Delta variant?
The Delta variant has emerged as the dominant strain of COVID-19 in the U.S. It can spread more easily, according to the CDC; "the strain has mutations on the spike protein that make it easier for it to infect human cells. That means people may be more contagious if they contract the virus and more easily spread it to others.
The City of El Paso does not currently have a way to test for the Delta variant. The latest reporting for CDC Week 27 in El Paso, TX reported; 15 new deaths, 179 new COVID-19 cases, and 7 delayed test results were reported by the State for a cumulative total of 136,889 cases and 2,671 deaths.
Around the U.S. rising concerns about the more easily spread Delta variant, combined with an uptick in the number of positive COVID-19 cases after a plateau then gradual decline, had given Americans hope that we were on the tail end of battling the pandemic; Now seems to be moving in the opposite direction causing many counties to consider reinstating mask mandates.
Los Angeles County officials announced that; "Due to increased #COVID19 transmission, LA County will be requiring masks indoors regardless of vaccination status, starting 11:59 PM on Saturday, July 17th. Wearing a mask when indoors with others reduces the risk of both getting and transmitting the virus."
Will El Paso County reinstate a mask mandate?
So far, there has been no communication to the public regarding even the thought of once again requiring a mask be worn either indoors or outdoors by officials in El Paso, TX.
Is El Paso's lack of testing capabilities the only reason that the Delta variant has not been reported here?
In a recent interview; Dr. Edward Michaelson with Texas Tech University Health and Sciences Center in El Paso spoke about how he believes the Delta variant is already in El Paso. "Delta in younger people causes more upper respiratory symptoms, cold, runny nose, much more so than the lung complication which causes people to end up in the hospital. All these things point to the likelihood that the Delta variant is here,"
The CDC has recently stated; "national forecasts predict 54,000–383,000 new #COVID19 cases will likely be reported during the week ending August 7."
Additional information from the CDC shows that as of July 14th "COVID-19 cases are going up in over half of U.S. states and territories. The 7-day average of daily new cases is 24,141, up 65.9% from the week before. Get vaccinated as soon as you can to protect yourself & your community. More: https://bit.ly/36EDJQI."
Currently, El Paso has reported more than 200 "breakthrough" cases of COVID-19. The CDC explains vaccine breakthrough cases as being the small percentage of people who are fully vaccinated that will still get COVID-19 if they are exposed to the virus that causes it. There has been one death reported here in El Paso; a woman in her 60s who was fully vaccinated still contracted COVID-19 and died.
As a community, everyone is encouraged to continue to do their part to make sure that we are working together to help stop the spread of COVID-19 and help where we can to take care of our friends and neighbors.
El Pasoans are reminded that even after they have received either the single-dose vaccine or the second and final dose, they are not considered fully vaccinated until after two weeks have passed.
We are all encouraged to continue to make smart decisions. Although no longer mandated and no word yet on a reinstatement, do what works best for you to protect yourself and your neighbors — wear a mask, practice social distancing when in public, wash your hands and:
Stay healthy, El Paso!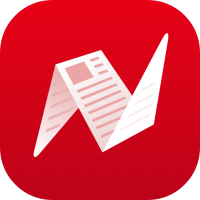 This is original content from NewsBreak's Creator Program. Join today to publish and share your own content.