This months planned events may end up giving southern New Mexico, and West Texas a few more milestones in the race to jumpstart the space tourism industry in our area.
Virgin Galactic has announced that "the flight window for the next rocket-powered test flight of its SpaceShipTwo Unity opens July 11, pending weather and technical checks."
The company announced via Twitter:
Join us July 11th for our first fully crewed rocket powered test flight, and the beginning of a new space age. The countdown begins. #Unity22 http://virgingalactic.com. @RichardBranson
According to Virgin Galactics press release:
"Sir Richard Branson, founder of Virgin Galactic. Branson will evaluate the private astronaut experience and will undergo the same training, preparation and flight as Virgin Galactic's future astronauts. The Company will use his observations from his flight training and spaceflight experience to enhance the journey for all future astronaut customers."
The Virgin Galactic launch window opens up a little over a week before another billionaire will be able to add "astronaut" to their list of achievements. Jeff Bezos — Blue Origin rocket named — New Shepard, will be launching on July 20, 2021, about 25 miles north of Van Horn, TX.
Virgin Galactic is a tenant of New Mexico's Spaceport America, which is located 45 miles north of Las Cruces, NM and about 20 miles southeast of Truth or Consequences, NM.
The promise of economic incentives and the excitement of being a part of the space tourism industry gained much hype in our area when construction of the first temporary launch facility at Spaceport America began in April 2006.
As Sir Richard Branson put it; "I truly believe that space belongs to all of us. After more than 16 years of research, engineering, and testing, Virgin Galactic stands at the vanguard of a new commercial space industry,"
The excitement is building yet again as the planned launches by both companies this month are the first fully crewed launches with a "civilian" passenger taking part in the astronaut experience. Although the owners themselves are launching themselves into space, it opens the doors to what the future hold for space exploration, as well as putting the desert southwest in the limelight as part of international news now and for years to come.
Virgin Galactic is, "set to open space to humankind and change the world for good. It's one thing to have a dream of making space more accessible to all; it's another for an incredible team to collectively turn that dream into reality. As part of a remarkable crew of mission specialists, I'm honored to help validate the journey our future astronauts will undertake and ensure we deliver the unique customer experience people expect from Virgin."
Even though both of the planned launches are within a couple of hours drive of El Paso, don't expect to be able to see either one by simply traveling there. For the most part, the Blue Origin facility near Van Horn has been very secretive, residents have been able to see test launches but even from Van Horn the large rockets look like tiny specks.
Spaceport America made an announcement via its Twitter page to remind the public that:
@Spaceport_NM is closed to the public during launch days. We will share @virgingalactic's live stream on our website and social media pages and if you're in Las Cruces this weekend, check out http://visitlascruces.com for details on in-person launch parties._
Both companies have stated that livestreams of the scheduled launches will be broadcast on social media for the entire world to view.
The Virgin Galactic flight will begin streaming at 7 AM (MST) this Sunday, July 11.
Something spectacular is coming to the skies in ONE WEEK. Join us LIVE for #Unity22 — Virgin Galactic's first fully crewed test flight, including @RichardBranson and 3 mission specialists. Tune-in July 11 at 6 am PT | 9 am ET | 2 pm BST at http://virgingalactic.com.
While most of us are still waiting for our flying DeLorean, this month's planned events in the desert southwest give us reason to look to the stars.
Are you planning to watch either of this month's planned flights/launches?
Let me hear your feedback and comments below.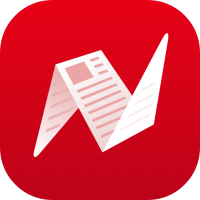 This is original content from NewsBreak's Creator Program. Join today to publish and share your own content.