Independence Day is this Sunday, July 4th. Last year's celebrations were a bust in the middle of an ongoing pandemic. This year, with the number of active COVID-19 cases decreasing, combined with the number of El Pasoans who have been fully vaccinated, things are slowly but surely getting back to some normalcy.
The founding fathers sealed the Declaration of Independence on July, 4th 1776 making this years Independence day celebration the 245 year celebrating America.
From backyard barbecues, picnics at the park, baseball games, parades, and of course — fireworks, there's plenty going on in El Paso - (An All America City Award winner 2021) this 4th of July weekend.
Here's a look at some different places for you, your family, friends, and loved ones to enjoy around town that will be offering 4th of July fireworks displays this Independence Day:
Ascarate Park
The El Paso County Parks and Recreation Department has announced that this year The 4th of July is "Back with a Bang!" The County Department is hosting an all-day event at Ascarate Park to celebrate Independence Day.
The Ascarate pool will be open with extended hours, picnic shelters are available for reservation, food trucks will be available from 3 PM to 10 PM.
At Ascarate Golf Course will be hosting a VIP Picnic Party which is promoted as offering a "spectacular view of the fireworks with the best seats in the park. Tickets can be purchased at the Pro Shop.
Tickets: $30 adults, $10 children under 10.
Includes: Dinner, a parking pass, door prizes and backyard picnic games and live music by "Whiplash".
Topping off the night of festivities will be a fireworks display.
The fireworks will begin at approximately 9:20 PM. The County Parks and Recreation Department included on its website that;
"We offer optimal viewing for everyone within the park. Get there early as there is a 2,000 car capacity for the park to ensure traffic safety of all park visitors."
For complete details, please visit: epcountyparks.com
Fort Bliss
Fort Bliss is hosting "Pop Goes the Fort" a free event for "Department of Defense ID cardholders and their guests only." The event will feature a concert by the First Armored Division Band and the El Paso Symphony Orchestra, followed by a fireworks display.
For more information, visit: bliss.armymwr.com
Wet 'N' Wild Waterworld
Wet 'N' Wild Waterworld will be hosting a fireworks display beginning at 9 PM on Sunday.
Details and information can be found on their website: wetnwildwaterworld.com
Western Playland
Western Playland will have a free to watch fireworks display held outside the park in Sunland Park starting at 9:30 PM.
Complete details can be found on their website: westernplayland.com
There are so many different ways to celebrate the 4th of July this year in El Paso, TX.
The fourth of July was always special for our family growing up in El Paso. Not only because it was Independence Day, full of summer fun in the middle of the year. Cookouts, swimming, and fireworks made it all exciting, but we were also celebrating something else, my dad's birthday. My dad was a proud veteran who served in the U.S. Air Force, before joining the El Paso Police Department. He was an Illinois transplant to the Sun City, but no one was prouder to be an El Pasoan, a veteran, and an American on the 4th of July than him. #ENDALZ
Where will you be celebrating Independence Day this 4th of July, El Paso?
Whatever you do, have fun and stay safe.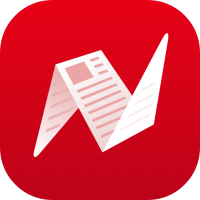 This is original content from NewsBreak's Creator Program. Join today to publish and share your own content.