The City of El Paso announced a reduction in the number of updates related to COVID-19 from daily to weekly, stating a stabilization in data.
Beginning this week, we are switching our COVID-19 updates from daily weekday postings to weekly postings, as the community has begun to see a stabilization of the data. The database on http://EPStrong.org will continue to be updated daily if you wish to review the progress.
The City went on to state that the decision to reduce reporting frequency was made to coincide with the CDC Week, which runs Sunday to Saturday.
For CDC Week 25, the community reported 9 new deaths, 122 new COVID-19 cases, and 9 delayed test results were reported by the State for a cumulative total of 136,571 cases and 2,642 deaths.
Despite the decrease in reporting, ongoing efforts to "reduce the risk" of COVID-19 and other health related issues remains a priority for The City of El Paso.
Via their website — reducetherisk915
The City of El Paso offers resources for residents to "reduce the risk" of:
1. COVID-19 — vaccinations give the virus fewer ways to spread.
2. Flu — a flu vaccine is a good way to help keep you from having to go to the doctor's office or emergency room.
3. Hunger — resources to help pay for groceries If you've had to take time off from work because you were sick or to care for a loved one who was sick.
4. Mental Health Challenges — ways to reduce stress and anxiety; there are also free resources to help you cope with them. All of them can help you reduce the risk of a mental health crisis.
5. Losing Your Home — you may be having trouble paying your rent, paying your mortgage, or even your utility bills. El Paso County has assistance programs that help reduce the risk of losing your home or ending up owing on your utilities.
6. Financial Insecurity — help with paying bills, and other resources.
Among growing concerns of "the Delta variant" of COVID-19 spreading to become the dominant variant in Texas by the end of summer, everyone is encouraged to continue to do their part to make sure that as a community, we are working together to help stop the spread of COVID-19 and help where we can to take care of our friends and neighbors.
Updated COVID-19 data for The City of El Paso can still be found via — epstrong.org
Resources still available to help El Pasoans who aren't yet vaccinated include:
Sun Metro is offering free bus rides to vaccination sites at the El Paso County Coliseum, at High Ridge and at the Convention Center. You must provide proof of your appointment to avoid paying a fare.
Lyft is also providing free rides to vaccination sites. Just use the Lyft app or visit Lyft.com and answer a few questions. You will be able to get their ride code directly through the Lyft app or website. Ride codes will cover up to $15 each way.
YMCA of El Paso is offering free childcare services for individuals going to get their COVID-19 vaccine. Individuals can drop off their child at the YMCA's three locations Monday through Friday, 8 a.m. to 11 a.m., 5 p.m. to 8 p.m., and Saturdays from 8 a.m. to 12 p.m. To find a location near you, visit https://elpasoymca.org/.
El Pasoans are reminded that even after they have received either the single-dose vaccine or the second and final dose, they are not considered fully vaccinated until after two weeks have passed.
We are all encouraged to continue to make smart decisions. Although no longer mandated, do what works best for you to protect yourself and your neighbors — wear a mask, practice social distancing when in public, wash your hands and:
Stay healthy, El Paso!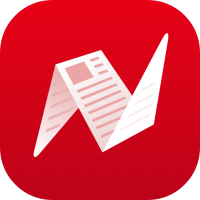 This is original content from NewsBreak's Creator Program. Join today to publish and share your own content.