One of our communities most vulnerable groups in regard to infection, and mortality from COVID-19 are El Paso's senior citizens. As more of the country, Texas, and our hometown of El Paso begin to reopen due to the decline in the number of active Coronavirus cases combined with the ongoing increase in the number of vaccinated El Pasoans, Seniors are ready to get back to their social lives.
People are exhausted by lockdowns, mandates, restrictions, closed businesses, working from home, online school, you name it. All of that combined with stress, loss, grief, and anxiety about maneuvering through a different way of life has taken its toll on all of us.
Next month on Tuesday, July 6th our city's senior citizens will be able to once again socialize with one another at various centers around the city.
The City of El Paso announced via social media to:
Mark your calendars! Our Senior Centers will be reopening beginning Tuesday, July 6. Ten (10) Senior Centers will open once a week to allow residents to socialize and participate in activities such as Bingo and Loteria.
Seniors need to socialize
All of us at any age need to have healthy relationships, but for those aged 65+ who's lives are changing yet again — consistent social interaction can help keep them mentally, physically and emotionally well.
Benefits of older adults having an active social life:
Reduced stress. Older adults who are socially active handle stress better. This leads to important increases in cardiovascular health and an improved immune system.
Longer lifespan. High levels of socialization in seniors help increase longevity.
More fitness. Older adults with diverse social supports are more likely to exercise regularly, which leads to a host of physical, mental and cognitive benefits.
Reduced risk of depression. Consistent socialization reduces the likelihood that seniors will experience the depression caused by isolation and loneliness.
Less anxiety. Similarly, senior socialization reduces levels of anxiety as well.
Greater self-esteem. Socialization helps seniors maintain their self-esteem and sense of worth.
There are also cognitive benefits of Senior's who socialize frequently. Positive social interactions on a consistent basis help keep seniors stimulated, mentally sharp and intellectually engaged.
The improvements in these cognitive areas can help prevent general cognitive decline, including memory loss, Alzheimer's disease and other forms of dementia.
Alzheimer's caregivers need respite care and social interactions.
My dad was diagnosed with Alzheimer'z disease more than 9 years ago in 2012. He is now in "stage 6 late" where he has,significant impairment in short- and long-term memory, and difficulties in dressing and toileting without help. Easily gets confused and frustrated and says little unless directly addressed.
For my mom, who is my dad's full-time caregiver, this means that he now requires full-time care and help with all daily tasks, as well as all personal care, hygiene, and toilet use.
Not only did her entire life change as my dad's Alzheimer's progress, but she herself suffering from diabetes was not in the best of health. The emotional, physical, and financial toll of being a full-time caregiver began to weigh her down. In turn, her health became 2nd priority after my dads (in her eyes).
This is not uncommon for seniors.
Caregivers need a break every so often. They need help. They need to take some time for themselves to just rest, and get a chance to do something different.
Caregivers need respite care.
According to the Alzheimer's Association:
Respite care can provide:
A chance to spend time with other friends and family, or to just relax.
Time to take care of errands such as shopping, exercising, getting a haircut or going to the doctor
Comfort and peace of mind knowing that the person with dementia is spending time with another caring individual
Respite care services can give the person with dementia an opportunity to:
Interact with others having similar experiences
Spend time in a safe, supportive environment
Participate in activities designed to match personal abilities and needs
Lately, the number of things that were once second nature for my mom to get accomplished has diminished. She's been getting confused herself and seems more tired, and depressed.
With the reopening of senior centers around the city, combined with respite care to give her the time to go — now she may be able to interact with others who may be going through similar experiences, or just get a chance to do something different again.
Let's take care of each other, El Paso, especially our seniors.
#Reopening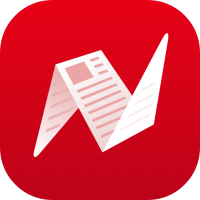 This is original content from NewsBreak's Creator Program. Join today to publish and share your own content.