His legacy will live on through his inspiration.
Alzheimer's archives 
At our fingertips.
I had this idea a few years back to build a website entirely from an iPhone or iPad just to show my customers what the possibilities were. I did build the first version of clareifi.com entirely from my iPad. At the time it was set up to be a landing page for a business built around social media management for small and medium-sized businesses.
That was almost two years ago — not a long time, yet so much has changed in terms of how content is generated and shared. As I write this post on my iPhone while laying in bed it makes me think of dad, and his desire to continue his freelance writing. I've mentioned that the recurring conversation that I have with him involves him telling me about how he is researching various publications that he'd like to send queries to submit an article — preferably on the topic of science & medicine. I want so much for that to be real…
I want to be able to show him the possibilities of engaging with an audience who is ready and willing to consume the valuable content that I know he has to offer.
My perspective most likely differs from what his vision for his work is. It has to, Dad was at the top of his game in the era of typewriters, the Rolodex, and handshakes. I helped dad with an issue that he had with his Mac this past week by logging in remotely — again from my iPhone while more than 500 miles away! What is this technical voodoo that I possess to work such magic? He asks (well he doesn't ask, he's just happy I fixed the problem and didn't have to take his computer somewhere and fear getting "ripped off".
Apps that change the face of business, personal interactions. The way that we consume our media whether it be entertainment, news, or education. 
The world truly is at our fingertips now more than ever, and continuously evolving.
So where does that leave dad?
The smartest man that I have ever known struggles through his good days and his bad days with a disease that inhibits his ability to share his thoughts and talents with the world. Alzheimer's leaves him spinning his wheels, in a constant battle to make progress. But all is not lost! His legacy will live on through his inspiration.
Dad was diagnosed with Alzheimers in 2012. He was an Entrepreneur, a talented writer, and liked to do things his way, or not at all. My hope is that the stories that I share about my dad, his battle with Alzheimers and how it affects our family will not only serve to honor his memory one day, but possibly offer some insight into what to expect for other families that will unfortunately go through similar experiences.
I share history (his-story).
The works that he has already completed. Through the memories of him by those of us who have known and loved him. Through classic/old school communication — yes people I'm talking about stories. Dad told stories, and I tell my children stories about him. I tell you stories about him. While this old dog may not be able to learn any more new tricks, he's still got enough good ones left up his sleeve.
Work those fingertips dad!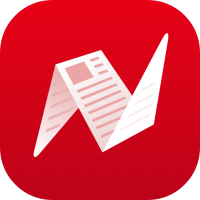 One of dads favorite quotes:
Outside of a dog, a book is man's best friend. Inside of a dog, it's too dark to read. — Groucho Marx