With its great weather, beautiful beaches, delicious food, and laid-back island lifestyle, there is a lot to love about Hawaii. There are plenty of reasons why Hawaii is one of the most popular tourist destinations in America. 
Unfortunately, it's not always easy to get away and visit Hawaii. 
First of all, it's far. Hawaii is around 2,471 miles away from California, and that distance makes it an expensive vacation. 
Secondly, Covid has made it a lot harder to travel. 
While traveling to Hawaii isn't possible for everyone, getting some great Hawaiian food is pretty easy. Los Angeles is full of great Hawaiian restaurants. 
Here are three places that offer a little taste of the islands. 
Back Home In Lahaina
If you are looking for a complete island dining experience, this is the place for you. 
Back Home in Lahaina has been bringing traditional Hawaiian flavors to the mainland since 1998. They serve all the traditional Hawaiian specials you would expect. 
Their physical location is in Carson, but they also have a catering service that serves most of Southern California. 
I personally like to start with an order of Spam Musubi before picking something off their Island Specials Menu. 
Hours:
Monday: Closed
Tuesday — Thursday: 11 am- 7:30 pm
Friday — Sunday: 11 am- 8 pm
Address: 19 E Carson St, Carson, CA 90745
Phone: (310)835–4014
Website: www.backhomeinlahaina.com
Aloha Cafe
Aloha Cafe opened back in 2004. It's currently run by Jennifer, who started as a server. The original Head Chef, Komai, mentored her on all things Aloha until his passing until 2006. Today, she runs the restaurant in his honor. 
"If the food is good, people will come."-Komai
Aloha Cafe serves both breakfast and lunch. Even though there are plenty of options, it's hard to go wrong with the classics. Their Aloha Bowl is my personal favorite. It's chicken and beef teriyaki severed on a bed of rice with a side of macaroni salad. 
Hours:
Monday — Saturday: 9 am- 3 pm
Sunday: 9 am- 2 pm
Address: 410 E. 2nd St., Los Angeles, CA 90012
Phone: (212) 346–9930
Website: www.eatatalohacafe.com
Fish King
Fish King is the oldest entry on this list; it opened way back in 1948. It started as a small storefront with only two old fish cases. It has grown since then, but it's still very much a family-run business. It's one of the few remaining independent fish markets that has stood the test of time.
Technically Fish King is more of a supermarket than a restaurant. It sells fresh and frozen seafood, along with poultry, groceries, and house-made sauces. However, their "galley-deli" offers freshly prepared food for takeout or dine-in.
Hours:
Monday — Saturday: 9 am — 7:30 pm
​Sunday: 11 am — 6 pm
Address: 722 N. Glendale Ave., Glendale CA 91206
Phone: (818) 244–2161
Website: www.fishkingseafood.com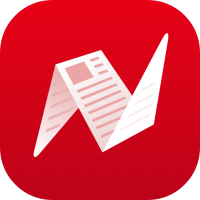 This is original content from NewsBreak's Creator Program. Join today to publish and share your own content.