Santa Monica is one of the most iconic beach towns in the world. It's a great place to live or visit. 
A great meal is a perfect way to finish off a fun day at the beach. The restaurant scene in Santa Monica struggled during Covid. Thankfully, it's roaring back now. There are plenty of diverse food options all over the city. 
Here are three Santa Monica restaurants worth a visit. 
Cassia
Cassia is part of the Rustic Canyon Family of restaurants. It started as a partnership between two married couples, Bryant & Kim Ng and Josh Loeb & Zoe Nathan.
Cassia is a unique Southeast Asian fusion restaurant. It takes the vibrant flavors of Southeast Asia and fuses them with a California sensibility. It ensures its quality by utilizing only high-quality ingredients from local farmers. 
They have many classic Asian dishes, such as laksa noodle soup. But, they also have all the seafood options you would expect from a restaurant so close to the beach. 
You can wash the food down with something from their extensive wine list. 
Hours:
Outdoor Dining
Sunday — Thursday: 5 pm- 9 pm
Friday — Saturday: 5 pm- 10 pm
Takeout & Delivery
Sunday — Thursday: 5 pm- 8:30 pm
Friday — Saturday: 5 pm- 9:30 pm
Address: 1314 7th St. Santa Monica, California 90401
Phone: (310) 393–6699
Website: www.cassiala.com
Heroic Italian
Heroic Italian is so successful that it has managed to expand to Beverly Hills and San Francisco. The sandwiches here are some of the best around. They even import premium cold cuts all the way from Italy. 
Heroic also has all the Italian options you would expect, antipasto boards, pasta, and pizzas. Of course, they also have a wide selection of Italian and California wines to go along with the great food. 
Hours: 
Monday — Tuesday: 11 am- 8 pm
Wednesday — Sunday: 11 am- 10 pm
Address: 516 Santa Monica Blvd, Santa Monica, CA 90401
Phone: (310) 691–8278
Website: www.heroicitalian.com
HiHo Cheeseburger
California has no shortage of great burgers. A burger, fries, and a beer go great with any day at the beach. Even with burger options everywhere, HiHo Cheeseburger still manages to stand out. 
How do they do it?
They are the only burger restaurant to serve exclusively 100% grass-fed Wagyu beef. 
The choice of beef is part of their belief that American cheeseburgers deserve nothing but the best. They strongly believe that their beef tastes better, is healthier, and is better for the environment. They also have research to back it up. 
Hours: 
Monday — Sunday: 11:30 am- 10 pm
Address: 1320 2nd Street Ste. B, Santa Monica, California 90401
Website: www.hiho.la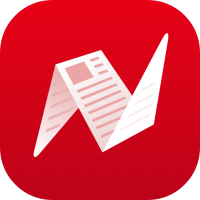 This is original content from NewsBreak's Creator Program. Join today to publish and share your own content.