Los Angeles has one of the biggest Korean populations in the United States. That naturally brought a lot of great Korean restaurants to L.A. 
When I first saw a Korean BBQ, I thought it was a joke. Why would I pay to grill my own meat? 
I couldn't have been more wrong. One meal was all it took for me to be hooked. 
Here are three great Korean BBQ restaurants in Los Angeles that are definitely worth a try. 
Hae Jang Chon
All-you-can-eat Korean BBQ places often serve low-quality meat to save money. Hae Jang Chon is a notable exception. They have a diverse menu filled with high-quality meat options. They have top-shelf USDA Choice and Prime beef, an assortment of seafood, chicken, and Canadian pork. 
As part of their commitment to quality, everything is cooked on two-inch-thick Korean stone grills. 
According to their website, using stone grills has four main benefits. 
1. Produces Various Healthy Minerals
2. Nature Best cooking surface
3. Absorbs and Decomposes Heavy-Metal-Ions
4. Absorbs Excessive oil to bring out the exquisite taste of pork
Hours: 
Monday — Saturday: 11 am- 12 am
Sunday: Closed
Togo Orders
Monday — Saturday: 11 am- 11 pm
Address: 3821 W. 6th St. Los Angeles, CA 90020
Phone: (213)–389–8777
Website: www.haejangchon.com
Eight
Eight Korean BBQ gets its name from the number of pork options they have. Most Korean BBQ is beef-centric. However, Eight focuses on pork. 
They serve 8 flavors of pork belly. 
Wine: Red wine (in moderation) lowers the risk of heart disease and opens blood vessels for better circulation.
Original: All natural with no additives, unveiling pork's natural flavors, rich in vitamin B1.
Ginseng: Stimulates metabolism and promotes general wellness and health.
Garlic: Garlic lowers cholesterol and high blood pressure, helps the body's natural flow.
Herb: Natural herbs alleviate stress and depression.
Curry: Curry's complex components help prevent Alzheimer's disease, as well as certain cancers.
Miso paste: Is rich in flavor and beneficial in circulating the body's natural biochemistry.
Red pepper paste: Gochujang contains protein, healthy fats, vitamins B2, vitamin C, and carotene.
Hours:
Wednesday — Thursday: 5 pm- 10 pm
Friday — Saturday: 5 pm- 11 pm
Sunday: 5 pm- 10 pm
Note: Lunch hours are coming soon. 
Address: 863 s. western ave., Los Angeles, ca 90005
Phone: (213) 365-1750
​Website: www.eightkoreanbbq.com
Parks BBQ
Parks BBQ is definitely on the pricier end of the Korean BBQ spectrum. But it's worth it. Their commitment to quality shines through. They only serve premium cuts of meat. 
If you feel like having Korean BBQ at home, they also operate a butcher shop. 
Hours:
Note: These hours are temporary (as of 10/6/2021). Check their website for any changes. 
Monday — Sunday: 11 am- 9 pm
Address: 955 S. Vermont Ave. Los Angeles, CA 90006
Phone: (213) 380–1717
Website: www.parksbbq.com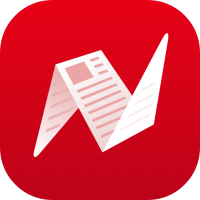 This is original content from NewsBreak's Creator Program. Join today to publish and share your own content.