Few things start a day off better than a good breakfast burrito: eggs, the meat of your choice, and some hot sauce. You can also customize it any way you like, sour cream, cheese, avocado, salsa, etc. 
Regardless of what you did the night before, a high-quality breakfast burrito gets your day started right. Thankfully, in Los Angeles, there is no shortage of great options. 
Here are four great places to get your next breakfast burrito. 
Cofax
Cofax Coffee started simple. They first wanted to offer a convenient place to get coffee, which naturally led to its customers needing breakfast. 
The need for breakfast led to their iconic Breakfast Burritos. Their burritos can be served vegetarian or with one of many meat options. Whichever option you choose will include their famous slow-smoked potatoes. 
Hours:
Monday — Thursday: 7:30 am- 1:30 pm
Friday — Sunday: 7:30 am- 3:00 pm
Address: 440 N Fairfax Ave., Los Angeles, CA 90036
Phone: (323) 424–7485
Website: www.cofaxcoffee.com
Burgerlords
Burgerlords serves a 100% vegan menu. Don't worry; the food tastes just as good as what you are used to. 
The main star of their menu is their vegan burgers. But they make a great breakfast burrito too. 
Their breakfast burrito is only served on weekends. It contains a vegan burger patty, scrambled with turmeric tofu, crispy hashbrowns, cheese, and chipotle aioli in a flour tortilla. 
Burgerlords has two Los Angeles Locations.
Chinatown Location
Address: 943 N. Broadway #102, Los Angeles, CA 90012
Hours: Tuesday — Sunday: 12 pm- 8 pm
Highland Park Location
Address: 110 N. Ave 56, Los Angeles, CA 90042
Hours: Wednesday — Sunday: 12 pm- 9 pm
Website: www.burgerlords.com
Great White
Great White is full of Australian influences, and it has a diverse menu that I suggest everyone tries. But this article is about breakfast burritos, and they have a good one. 
Their breakfast burrito has scrambled eggs, Oaxaca cheese, roasted scallions, chives, crispy bacon, chipotle aioli, tater tots, and roasted salsa. Although the menu is heavily Australian influenced, the breakfast burrito is all American. 
Great White has two Los Angeles locations. 
Larchmont Location
Address: 244 N Larchmont Blvd, Los Angeles, CA 90004
Venice Beach Locations
Address: 1604 Pacific Ave, Venice Beach, CA 90291
Hours: 
Sunday — Thursday: 8 am- 10 pm
Friday — Saturday: 8 am- 11 pm
Phone: (424) 744-8403
Website: www.greatwhitevenice.com
Doubting Thomas
At its core, Doubting Thomas is a Coffee Bar and bakery. They specialize in hand-crafted pastries and specialty coffee. 
But sometimes, a pastry isn't enough. Sometimes you need to eat something a little more filling. That's where their breakfast burrito comes in. 
Their Doubtless Breakfast Burrito is one of my favorites. It contains braised pork shoulder, white cheddar cheese, smashed sierra gold potatoes, smoked chili, cilantro, onion, sunny eggs, and tomatillo salsa. 
Hours: 
Monday — Friday: 7 am- 4 pm
Saturday — Sunday: 7:30 am- 4 pm
Address: 2510 Temple Street, Los Angeles, California 90026
Website: www.doubtingthomas.la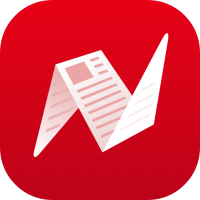 This is original content from NewsBreak's Creator Program. Join today to publish and share your own content.