Even without sports Inglewood is a busy city. But, Inglewood is unquestionably a sports town. 
The Chargers and Rams are both in the middle of their season. The Clippers are building a stadium that will open in 2024, and the Summer Olympics is coming in 2028. 
Sporting events are just not the same without great food. Thankfully, if you are looking for a great place to eat before, during, or after a game, Inglewood has plenty of options. 
Here are four great options. 
The Serving Spoon
If you love fried chicken, waffles, or mac and cheese, The Serving Spoon is the place for you. It's only open until 2 pm every day, so it's more of a pregame spot. 
Rams fans, The Serving Spoon is a certified Rams House, so come on by and grab a mimosa and some food with other fans. 
Hours:
Monday — Sunday: 8 am- 2 pm
Address: 1403 Centinela Ave, Inglewood, CA 90302
Phone: (310) 412–3927
Website: www.theservingspoon.net
Roscoe's House of Chicken and Waffles
If you haven't heard of Roscoe's Chicken and Waffles, you're probably not from Los Angeles. Roscoe's has been a Los Angeles staple since 1975, and the original Hollywood location is still popular with celebrities today. 
Today there are several locations all over Southern California, with a San Diego location opening soon. If you are looking for a great pregame meal, head on over to the Inglewood location. 
Yes, there are other things on the menu, but the classic combo of Chicken and Waffles is still best. 
Hours: 
Monday — Sunday: 8 am- 10 pm
Address: 621 West Manchester Blvd, Inglewood, CA 90302
Phone: (310) 981 4141
Website: www.roscoeschickenandwaffles.com
The Wood Urbankitchen
Brisket, ribs, and rib tips go great with NFL football. Grab a beer and some BBQ, and come on down to The Wood Urbankitchen to catch a game. 
Catching a game at SoFi Stadium is probably best, but watching a game at The Wood Urbankitchen is also a great option. Grab an outdoor table and watch a Rams or Chargers game while you enjoy your food. 
Hours:
Monday: Closed
Tuesday — Saturday: 12 pm- 10:30 pm
Sunday: 12 pm- 9 pm
Address: 129 N Market St, Inglewood, CA 90301
Phone: (310) 466–9741
Address: www.thewoodbbq.com
Woody's Bar-B-Que
Woody's is easy to find since you can always see their smokestack billowing from Market Street. 
Woody's prides itself on being specialized. By specializing in BBQ, they have been able to perfect their cooking over the years. Their barbecue is prepared in brick ovens with oak wood which leads to high-quality meals. They strive to keep the quality high as a way of honoring their founder Woody Phillips who passed away in 2020. 
Hours:
Monday — Thursday: 11 am- 9 pm
Friday — Saturday: 11 am- 10 pm
Sunday: Closed
Address: 475 So. Market Street, Inglewood, CA. 90301
Phone: (310) 672–4200
Website: www.woodysbarbquela.com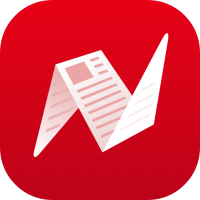 This is original content from NewsBreak's Creator Program. Join today to publish and share your own content.