Los Angeles is one of the best cities in the world if you like great restaurants. The quality and quantity of great food are breathtaking. However, that can be both a blessing and a curse. 
As someone who eats out and writes about eating out often, I get bored sometimes. Even great restaurants can start to blend together when you eat out often. 
Sometimes I want something different. Not better or worse, just different. That's why I appreciate it when a restaurant has something unique to offer. 
Here are 3 Los Angeles restaurants that have a unique twist. 
Doge Chicken
Places that serve a good chicken sandwich are a dime a dozen in Los Angeles. It feels like there is a chicken spot on every corner. 
So what makes Doge Chicken unique?
As the name implies, it was inspired by the cryptocurrency Dogecoin. But don't worry, it's a real restaurant, not a gimmick. Their chicken sandwiches, chicken tenders, and loaded fries all taste great. 
Also, you can pay in US Dollars. Dogecoin is only accepted via phone order at this time. They hope to expand that in the future. 
Hours:
2 PM-9 PM Everyday
Address: 3212 E Olympic Blvd, Los Angeles, CA
Phone: (408) 608–8073
Website: www.dogechicken.io
Katsu Sando
Japanese food is not exactly unique. Los Angeles has a diverse food culture, so you can find Japanese food all over the city. 
However, the way that Katsu Sando worked its way up is unique. It started as a successful vendor at Smorgasburg LA, before opening a permanent location. 
Their Sandos come with several options, including chicken, pork, and my favorite honey walnut shrimp. Their katsu curry rice plate is also worth a try. 
Hours:
Monday: Closed
Tuesday — Sunday: 11:00 AM- 8:00 PM
Address: 736 N. BROADWAY, UNIT 105, LOS ANGELES, CALIF. 90012
Phone: 1 213–395–0710
Website: www.eatkatsusando.com
Vegan AF
What could possibly be unique about eggrolls, pizza rolls, cheeseburger rolls, and loaded fries? 
As you probably guessed from the name, they are completely vegan. Oh yeah, they are also served out of a bubble gum pink food truck. 
Chanel Goodson set out to fix a common problem vegans face, repetitive meals. She succeeded spectacularly in making a creative menu.
There are eggrolls with various fillings. You can choose from Philly cheesesteak, cheeseburger, or pizza fillings. They also served loaded fries with various topping options. For dessert, they have vegan banana pudding. 
There is one catch. Being a food truck, it can be hard to find. Follow their Instagram for location and hour updates.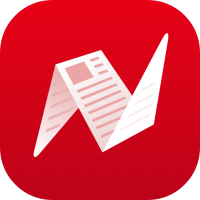 This is original content from NewsBreak's Creator Program. Join today to publish and share your own content.