Sometimes the best restaurants are the most unique. There are restaurants everywhere serving every type of food. 
When traveling or looking for a fun night out, it can be better to try something different. Sometimes the experience and atmosphere of a restaurant are more important than the food. 
The Heart Attack Grill in Las Vegas is definitely different with a unique atmosphere. 
The Heart Attack Grill
The Heart Attack Grill is located on the world-famous Fremont Street.
Address: 450 Fremont St Las Vegas, NV 89101
Hours: 11:00 AM — 11:00 PM every day
Website: www.heartattackgrill.com
Its marketing strategy is certainly unique. They play up the fact that their food is not good for you. It's the exact opposite of a health-conscious restaurant. 
Here are a few of the unique aspects of the restaurant. 
Anyone 350 pounds or heavier eats for free. 
The waitresses are dressed as nurses. 
The "nurses" give you "medicine," i.e., food. 
The owner dresses up like a doctor.
You're spanked (hard) by one of the "nurses" if you don't finish your food. 
The Menu
The core of their menu is their burgers. They have everything from a single burger with one pattie to an octuple burger with eight. True to their name, the burgers are all named bypass burgers. For example, four patties would be a Quadruple Bypass Burger, and eight would be an Octuple Bypass Burger. 
Whichever burger you choose, be ready for a calorie overload. 
The Quadruple Bypass Burger has a whopping 9,982 calories. 
The Octuple Bypass Burger has 19,900 calories. 
Although burgers are the main attraction, they have other options as well. 
There is a Half Pound Chili Coronary Dog. 
Their Flatliner Fries are unlimited and cooked in pure lard. 
Their Butterfat Milkshake is more butter than shake. 
The puns don't stop with the food. They serve wine out of an IV bag. Their vodka comes in a pill bottle. 
The Controversy
Obesity is a huge problem in America. However, we don't have a perfect system for measuring the exact size of the problem. The CDC has estimated around112,000 obesity-related deaths per year for a long time now. 
Regardless of the exact size of the problem, obesity is a huge issue that can't be ignored. 
Because of this, many people are not happy with The Heart Attack Grill. They feel like it glorifies obesity. 
Many interviews with the owner get quite contentious. 
Despite the controversy, the owner remains unfazed. He claims that his restaurant is actually helpful because it raises awareness of the obesity issue. 
He also fairly points out that many restaurants serve unhealthy food. He is just more honest about it. 
Final Thought
I don't recommend eating here every day, or often at all. But if you are looking for something different to do next time you're in Las Vegas. The Heart Attack Grill definitely qualifies as a unique experience.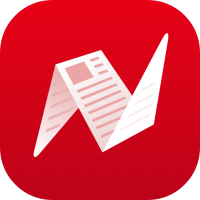 This is original content from NewsBreak's Creator Program. Join today to publish and share your own content.