Do you love great food?
Who doesn't?
Whether you are just visiting or a local, Smorgasburg Los Angeles is a must-visit place. The sheer variety of great food is unmatched.
You will leave with a slightly lighter wallet and a slightly bigger waistline, but it's worth it. It will be a culinary experience that you won't soon forget.
What is Smorgasburg?
The name Smorgasburg is a play on words. It comes from the Scandinavian word Smorgasbord.
A Smorgasbord is a meal style where various hot and cold food dishes are served in an all-you-can-eat fashion.
According to the website, Smorgasburg is the largest weekly open-air food market in the whole country. It has markets in both New York and Los Angeles and attracts 50,000 people every weekend.
There are hundreds of local vendors to choose from. There is every type of food you can think of, all in one convenient location.
What to eat
Smorgasburg lives up to the name. Its variety of food is absolutely impressive.
You won't find another place where you can get a burger, BBQ, pineapple fried rice, spicy southern fried chicken, grilled lobsters, and vegan food all in the same place.
After the main course, there is an entire row of ice cream and dessert vendors to choose from.
Best Food Vendors
There are far too many food vendors to pick the best (you can find the full list of vendors on their website). I won't even begin to try. That's a fool's errand.
That being said, here are three of my personal favorites.
Note: I haven't come close to trying all the vendors. If you think I missed some, you're 100% right.
Little Llama Peruvian Tacos
Let's be honest. It's not easy to stand out as a taco place in Los Angeles. The taco market is unbelievably saturated.
Somehow Little Llama still manages to stand out. Little Llama started as purely a Smorgasburg vendor. After 4 successful years, they expanded by opening their first physical location.
Cena Vegan
If you are vegan, you don't have to worry. There are plenty of options for you.
Cena Vegan has got you covered, and it's just one of many vegan restaurant options available.
Nonvegans should also give their vegan pulled pork sandwich a try. It's every bit as good as the real thing.
Little Fish
The great part of having a one-item menu is that you become great at making that one thing. If there is one thing Little Fish understands, it's how to make a great fish sandwich.
Their sandwich is a local striped bass with American cheese, kewpie mayo, and pickles.
Relevant Information
Smorgasburg Los Angeles is open every Sunday from 10 am — 4 pm.
It's located at Row DTLA.
It's also one of the few places in Los Angeles where parking is not a problem. Park at 777 S Alameda St, Los Angeles, CA 90021.
The 4,000 car parking garage is also free, a rarity in L.A.
Smorgasburg is free to enter, so you only need to pay for what you eat or drink. Unfortunately, you have to leave your pets at home; they aren't pet-friendly.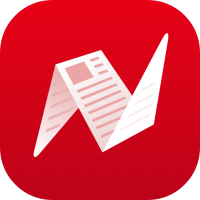 This is original content from NewsBreak's Creator Program. Join today to publish and share your own content.