As a certified personal trainer, healthy living is important to me. Unfortunately, that has gotten more difficult due to Covid. It's not just the pandemic death toll either. 
The pandemic has added to many people's waistlines. Gaining a couple of pounds isn't the end of the world. But, the obesity epidemic is becoming a bigger and bigger problem. 
"Obesity is serious because it is associated with poorer mental health outcomes and reduced quality of life. Obesity is also associated with the leading causes of death in the United States and worldwide, including diabetes, heart disease, stroke, and some types of cancer." -Statement on CDC website
Here are 4 ways to stay healthy living in Los Angeles. 
Hiking
Hiking is a great activity. For one, it's something you can do with friends and family. Secondly, it's a great way to enjoy nature. 
The best part is that hiking is scalable. No matter what your current fitness level, you can find a hike to match your needs. 
Los Angeles has no shortage of great hikes. 
One of my personal favorites is the Claremont Loop. However, it's relatively far from the City of Los Angeles. If you want something a little closer, Runyon Canyon has several great options. 
Diet
Diet is one of the biggest factors when it comes to maintaining a healthy weight. In an ideal world, we would all be able to cook most of our meals from home. Unfortunately, that's not realistic for many of us. 
Thankfully Los Angeles has plenty of healthy restaurant options. Eating out doesn't mean you need to eat in an unhealthy way.
When trying to eat healthily, it's best to keep it simple. We all know the basic components of a healthy diet.
Make sure your meal has some fruits and vegetables. 
Have a source of protein with each mean. 
Be careful not to drink too many calories, especially alcohol. 
Home Workouts
Los Angeles has no shortage of great gyms. However, the pandemic changed some people's workout habits. Many people have grown accustomed to working out at home. 
Working out at home saves both time and money. It's a lot easier to get to the gym consistently when it's in your own home. 
You don't need any fancy equipment to get a good workout in. You can and probably should start with some simple bodyweight exercises. Once you get into working out from home, you can start investing in some equipment. 
I personally love kettlebells since they are so versatile. However, they can be a little on the pricey side. Simple resistance bands are a cheaper alternative. 
Start Small
If you are just starting your fitness journey, it's ok to start small. Small habits can add up to big progress. 
Here are a couple of small steps you could try. 
Water
Drink more water. 
First of all, water is good for you. 
Secondly, few people drink enough of it. 
Fruits
Leave healthy snacks, such as fruits, in visible places. When you're craving a snack, you're likely to eat whatever is easiest. Leaving healthy snacks in convenient places is an easy way to limit unhealthy snacking. 
Walk a little more
Most people can benefit from walking a little more. Thankfully, adding in some extra steps doesn't have to be complicated. 
One simple way to add more steps is to park farther. Instead of finding the parking spot closest to the door when you go shopping, park in the middle or back of the lot. 
Taking the stair instead of the escalator or elevator is another great way to get some extra steps. 
Depending on where you live, you can also walk instead of driving. People living in a big city, like Los Angeles, usually have at least one regular errand they can walk to instead of driving. 
Find something fun
Exercise doesn't have to be torture. It should be fun. 
You might like hiking, pickup basketball, jogging, or something else. You are significantly more likely to exercise consistently when it's something you enjoy.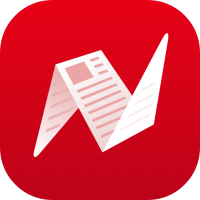 This is original content from NewsBreak's Creator Program. Join today to publish and share your own content.