The pandemic has changed a lot. It has hurt many businesses. Some businesses will never recover. 
Thankfully, Pasadena's restaurant industry has bounced back. Pasadena is quickly becoming one of the busiest dining scenes around. 
There are plenty of restaurants to choose from in Pasadena. But here are three you should definitely check out. 
Pie 'n Burger
Pasadena claims to be the birthplace of the cheeseburger. I'm not sure if that's true or not, but Pie'n Burger makes me believe it's possible. 
Pie 'n Burger opened in 1963 and has been making top-notch cheeseburgers ever since. 
The current owner, Michael Osborn, first ate at Pie n' Burger when he was nine years old. He started working there in 1972. 
Mr. Osborn's love for the restaurant led to his commitment to preserving the history of the place. That has led to the classic California cheeseburgers and iconic pies staying largely the same over the years. 
HOURS:
Monday — Friday: 9 am — 9 pm
Saturday — Sunday: 8 am — 9 pm
Address: 913 E. California Blvd.Pasadena, CA 91106
Phone: (626) 795–1123
Website: www.pienburger.com
Rodney's Ribs
Sometimes the best restaurants aren't restaurants at all. Rodney's Ribs proves that food trucks can serve food just as well as any restaurant. 
You can find Rodney Jenkin's truck Wednesdays through Sundays at the CVS parking lot on North Lake. Rodney's Ribs is open for both lunch and dinner. 
The menu is simple, which is one of its strengths. 
You can eat it a la carte or as a sandwich. You can choose from BBQ smoked ribs, rib tips, or brisket. Baked beans, green beans, and potato salad are your only choice of sides. 
For updates, check out Rodney's Ribs Instagram. 
Mijares Mexican Restaurant 
Mijares is the oldest restaurant in Pasadena. Opening back in 1920, it's also one of the oldest in all of Southern California. 
It all started when Jesucita Mijares fled the revolution in Mexico in search of a better life for her family. She started a small tortilla factory, but the tiny restaurant attached quickly became popular. 
All these years later, the Mijares family still runs the restaurant. The family stays close to its roots. The motto remains "Mi casa es su casa." 
Just because Mijares has stayed close to its roots doesn't mean it hasn't updated with the times. You can now order delivery on Door Dash, Grubhub, and Postmates. Curbside pickup is also available. 
Hours:
Tuesday — Thursday: 11:00am to 9:00pm
Friday: 11:00am to 10:00pm
Saturday: 10:00am to 10:00pm
Sunday: 10:00am to 8:00pm
Address: 145 Palmetto Dr, Pasadena, CA
Phone: 626–792–2763
Website: www.mijaresrestaurant.com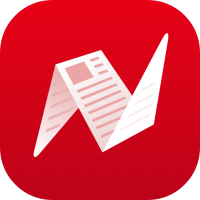 This is original content from NewsBreak's Creator Program. Join today to publish and share your own content.