Is it time that Los Angeles gets used to the idea of booster shots?
Dr. Fauci has already admitted that everyone will "likely" need a booster shot at some point.
"We're already starting to see indications of some diminution in the durability of the vaccines."-Dr. Fauci
However, that point seems to be on its way a lot sooner than some people expected.
The CDC already recommends a 3rd vaccine does for immune-compromised people.
It now looks like the rest of Los Angeles's residents are next.
Variants "Almost Certain" To Beat Vaccines
Los Angeles is a highly vaccinated county. Unfortunately, relying solely on our current vaccines doesn't seem to be an option.
Many members of the UK's Scientific Advisory Group for Emergencies feel that future variants will be worse. They feel that a new variant that beats our current vaccines is "almost certain."
The good news is that we don't have to rely on current vaccines alone. New vaccines can quickly be updated to fight new variants.
Booster Shots After 8 Months
The U.S. is expected to announce a booster shot later this week. That announcement is expected to recommend a booster for everyone, not just the immune-compromised.
The move comes after a recent Pfizer announcement calling for a booster shot. According to Pfizer, their booster vaccine "elicits antibody levels that significantly exceed those seen after a two-dose regimen."
The booster shots will begin as soon as the FDA formally approves the Covid vaccines. That's expected to happen as soon as mid-to-late September.
The 3rd dose should be given six months after the 2nd.
Do We Have Enough Doses?
A third shot for everyone is a lot of doses. The U.S. has also begun to share vaccine does with the world. The natural question that arises is, do we have enough doses?
However, the White House has assured people that we have both the supply and manufacturing capacity to keep up with demand.
When it comes to getting those doses into people's arms, Los Angeles has proven itself more than capable.
L.A. County has administered more than 11 million doses at this point. We definitely have the infrastructure in place to deliver the third dose to anyone that wants it.
Should We Give Booster Shots?
Los Angeles definitely has the capability to administer booster shots. But should we?
The World Health Organization has long been calling for wealthier nations to hold off on booster shots. They feel that the focus should be on getting first doses to the developing world.
That leads to a difficult moral dilemma. Do we give Los Angeles residents a third dose before people in the developing world get their first?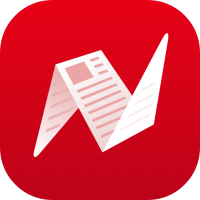 This is original content from NewsBreak's Creator Program. Join today to publish and share your own content.