The Delta Variant has changed everything.
On June 15th, everything in California reopened, and things looked good. But since then, there has been a sharp uptick in cases.
The uptick in cases has led to many changes. Those changes include indoor masking in Los Angeles. There are also many other potential changes on the horizon. 
Here is what you need to know. 
Numbers Rising
On Sunday, Los Angeles County reported 2,089 new cases of Covid.
Thankfully, that is still lower than at any point during previous surges. However, it's a sharp increase nonetheless. From July 3rd to July 16th, the increase was 135%. 
Los Angles's rise in cases closely mirrors the statewide trend. From June 22nd to July 22nd, the number of cases has jumped 160%. 
Masks
When and where people need to mask has changed often during the pandemic. Those changes keep coming. 
California's original mask mandate was canceled on June 15th. At the time, it was cause for celebration. It felt like we were finally on the path towards returning to normal. 
Unfortunately, we have taken a small step back. Los Angeles County residents are once again required to wear masks indoors in public. That goes for both vaccinated and unvaccinated residents. 
CDC guidelines 
The CDC changed their guidance often during this pandemic. Their mask guidance is no different. 
Currently, CDC guidance says it's safe for vaccinated people to be mask-free. That may change soon. 
According to Dr. Fauci, changing the guidance is "under active consideration."
What kinds of masks should be worn?
Not all masks are created equal. 
So which one's should we be wearing?
Does the more transmissible Delta variant mean we should wear higher quality masks?
According to Scott Gottlieb, formerly of the FDA, we should think about it. 
"Delta is so contagious that when we talk about masks, I don't think we should just talk about masks. I think we should be talking about high-quality masks."-Scott Gottlieb
Booster Shots
Are two doses enough? 
Will we need a booster shot at some point?
Many people assume we will need a booster shot, but it's not definitive yet. It is starting to look more likely, though. 
According to Dr. Fauci, a third Covid booster shot "might likely happen."
"It's a work in progress. It evolves, like in so many other areas of the pandemic. You have got to look at the data."-Dr. Fauci
Why might we need a booster shot?
New data from Israel suggests that the Pfizer vaccine is not working as well as it used to. From June to July, the Pfizer vaccine was just 39% effective at preventing infection. 
Thankfully it was still over 90% effective against severe infection and hospitalization. 
My Thoughts
One lesson I learned from Covid is not to try and predict the future. What will happen will happen. 
It's better just to roll with the punches. 
Thankfully, Los Angeles has a relatively high vaccination rate. Because of that, Los Angeles will likely remain open. 
Other than avoiding another lockdown, it's hard to predict the future. 
We will just have to wait and see.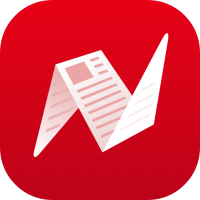 This is original content from NewsBreak's Creator Program. Join today to publish and share your own content.