Why are people not returning to work? 
Ok, to be fair, many people are returning to work. But, some Los Angeles businesses are struggling to fill open positions. Employment has not reached pre-pandemic levels yet. 
The job recovery has been somewhat slower than expected. There are many potential reasons for this. 
Some people blame unemployment benefits. 
Some people blame the level of the jobs being offered. 
Others blame the pandemic in general. 
Which reason is the most likely?
Jobs Recovery Slowing
California's job recovery looked good for a while. The state enjoyed four consecutive months of gaining more than 100,000 jobs. That ended in June. According to state officials, 73,500 new jobs were added in June. 
During June, the state's unemployment rate remained the same at 7.7%.
Los Angeles County seems to be following the same employment trend as the state. Total employment increased by 28,700 in June. Tourism and food services jobs made up a majority of the increase.
The unemployment rate remained largely stable. Decreasing to 10.6% from 10.7% in May. 
Covid Concerns
Many Los Angeles residents feel perfectly comfortable returning to the office. Others are still apprehensive due to Covid. 
Oren Klachkin is the lead U.S. economist at Oxford Economics. He touched on this issue. 
"The virus fear is still the main impediment to the economy returning to full strength. The unemployment benefits, the childcare issues, and retirements are all factors, but I would attach less weight to them."-Oren Klachkin
He feels that unemployment benefits are a factor, just not the main one. 
Not Enough Good Jobs
There is no denying that Covid has changed people's feelings about work. Working from home and appreciating more work/life balance are becoming more common. 
Just because jobs are available doesn't mean that they are jobs that people want. 
"There's simply no labor shortage when you're talking about finding house cleaners for a hotel — there is a shortage of workers who want to work at what you're offering."-Sylvia Allegretto
According to Sylvia Allegretto, it's more of a "wage and benefits shortage" than a labor shortage. 
California
We must also consider the fact that Los Angeles, and California as a whole, have a history of slow economic recovery. 
California tends to come out of economic downturns slower than the rest of the country. The main reason is the types of jobs available. The state has a high number of jobs in the leisure and hospitality industries. Those industries bounce back slower than most. 
My Thoughts
My first thought is that people tend to overestimate the size of problems. Slow jobs recovery is probably not a big deal in the grand scheme of things. 
Keep in mind that this pandemic is a once-in-a-lifetime catastrophe. Naturally, recovery from a problem this big will take time. 
But, at the end of the day, Los Angeles will be fine. Things will return to normal or something close. 
In the long run, people need to work, so they will. Businesses will find the workers they need at some point. 
However, some businesses may need to take a page out of Shake Shack's book and offer workers better benefits.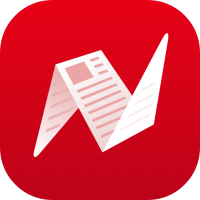 This is original content from NewsBreak's Creator Program. Join today to publish and share your own content.