Los Angeles residents are now under a brand new mask mandate. The response has been mixed, to say the least. 
Some residents feel that this was a necessary step. Others feel like it's an overreaction. 
What is not in dispute is that the Covid numbers are rising. 
Los Angeles County reported 1,635 new cased on Sunday. That marks the tenth consecutive day with more than 1,000 new cases. 
Mask Mandate
The new mask mandate went into effect late Saturday night. It was in response to the sharp uptick in new cases. 
LA County Supervisor Hilda Solis made it clear that most new cases were in unvaccinated people. However, Solis also made it clear that the mandate is "not punishment, it's prevention."
LA County's Public Health Director Barbara Ferrer echoed that same sentiment. 
"The level of COVID-19 transmission we are currently experiencing is now leading to significant increases in serious illness and hospitalizations, and requires us to take immediate action to prevent erosion of our recovery efforts."-Barbara Ferrer
Surgeon General
"What we're seeing in LA County is concerning, this rise in cases, and unfortunately we are seeing rises particularly among the unvaccinated in many parts of the country now."-Dr. Murthy
Could the mask mandate spread to other parts of the county? The Surgeon General, Dr. Vivek Murthy, thinks so. 
"Now, in areas where there are low numbers of vaccinated people, or where cases are rising, it's very reasonable for counties to take more mitigation measures…and I anticipate that will take place in other parts of the country too."-Dr. Murthy
Former Surgeon General
Dr. Jerome Adams was the Surgeon General under President Trump. He is joining the call for more masking. 
This comes after he famously recommended against masking early in the pandemic. He now claims that his stance against masking was aimed at preserving PPE for medical professionals. 
"Last year Tony Fauci and I famously, prematurely, & wrongly advised against masks. I felt it was the best call at the time, but now regret it."-Dr. Adams
He went on to compare his mistake to recent CDC guidance. 
"I'm worried the CDC also made a similarly premature, misinterpreted, yet still harmful call on masking in the face of [rising cases of] delta variant."-Dr. Adams
My Thoughts
I think that the Surgeon General is correct. Los Angeles won't be the only county to bring back a mask mandate. Other places will follow suit. 
However, I doubt it will be universal. There will be an inconsistent and varied response, just like America's Covid response has always been. 
It's sad to say, but Covid is not in Los Angeles's rearview mirror yet. 
Hopefully, the worst is behind us, but we will be debating the best way to deal with Covid for the foreseeable future.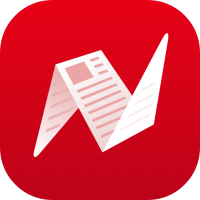 This is original content from NewsBreak's Creator Program. Join today to publish and share your own content.