Governor Newsom has been talking about another round of stimulus checks since May. 
It's finally happening. 
State leaders officially approved a $100-billion plan that includes many things. Stimulus checks, rent relief, and grants for businesses are all included. 
Which Los Angeles residents should be expecting a check?
Who is Getting a Check?
Not everyone will be getting a check. Only people with incomes between $30,000 and $75,000 will be included this time around. 
This round of stimulus checks is an extension of the program that provided checks to people making less than $30,000 per year. Residents who received checks last time will not be eligible this time around. 
When Should Los Angeles Residents Expect Their Check?
According to state officials, they should start issuing payments early in September. 
What Else is in The Bill?
The plan also includes help for renters and landlords. $5.2 billion will be used to cover back-rent. $2 billion will cover past-due water and utility bills. 
Small businesses can expect some help as well. $1.5 billion in grants will be allocated to small businesses. That includes $120 million to incentivize businesses to relocate to California. 
Who Will Pay For it?
According to Governor Newsom, the plan will be partially funded through a "surge in state revenue."
A resurgent economy was also instrumental in the funding. California has a progressive income tax. That means that the higher your income, the more tax you pay. 
High earners had a much faster economic recovery from Covid. That lead to a large surplus. The surplus is around $75.7 billion.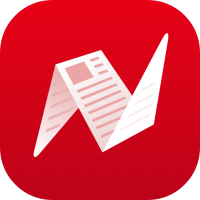 This is original content from NewsBreak's Creator Program. Join today to publish and share your own content.