Once upon a time, Los Angeles had the worst Covid outbreak in the country. 
Thankfully, we have come a long way since then. 
For one, we are fully reopened. 
Secondly, we have a very high vaccination rate. 
Unfortunately, things might be changing for the worst. 
Rising Numbers
The number of new cases has risen significantly recently. 
On Friday, Los Angeles County reported 1,107 new Covid infections. That is more than double the number from just one week ago. We have not seen numbers this high since March. 
According to the Los Angeles County Department of Public Health, only 0.06% of newly infected people are vaccinated.
Hospitalizations have also been increasing. There are currently 320 Los Angeles residents hospitalized with Covid. That's up from 280 last week. 
What The Experts Are Saying
Experts are desperately trying to encourage people to get vaccinated. They are very clear that vaccination is our best weapon in the fight against Covid. 
"The data makes it increasingly clear that vaccines remain the most important tool we have to keep Covid-19 transmission and the incubation of variants low. Overall Covid-19 trends are going in the wrong direction for everyone, and are particularly concerning given the proliferation of the Delta variant."-Barbara Ferrer
Governor Newsom is also warning against the dangers of going unvaccinated. 
"Almost without exception, everybody that's getting hospitalized, the people who have lost their lives, have been hospitalized or lost their lives because they haven't been vaccinated — period, full stop."-Gov. Gavin Newsom
Vaccines Work 
You don't need to take people's word for it. There is also plenty of proof that vaccination works. 
Studies have shown the vaccines to be effective against multiple variants. 
A recent report from Public Health England is also promising. It shows that two doses of the Pfizer vaccine are 96% effective against hospitalization. 
The CDC released information that's probably the most jarring. 99.5% of current Covid deaths are in unvaccinated people. 
There are plenty of scientific reasons for people to get vaccinated. 
My Thoughts
When California decided to reopen fully, we knew there would be some rise in the number of cases. But, this is quickly getting out of hand. 
Something needs to change soon if we want to keep Los Angeles 100% open. 
Vaccination is one way to stay open safely. However, it's a free country, and we should respect people's right not to get vaccinated as long as it's an informed decision. 
Despite the rise in cases, I'm not overly worried. Covid is sadly not going anywhere. We are going to have to learn how to best live with it.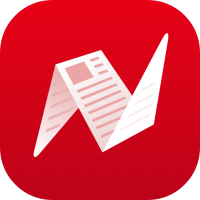 This is original content from NewsBreak's Creator Program. Join today to publish and share your own content.